What The Surge In Manufacturing Means For Skilled Labor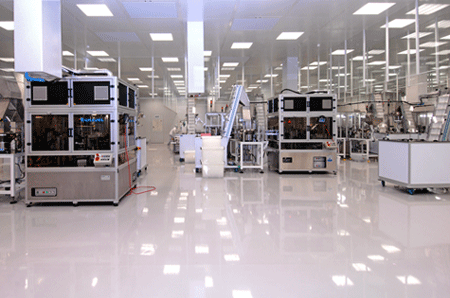 Ryan Galloway
January, 2013
---
While almost every economic sector in the U.S. is either engaged in a slow slog out of the recession or still floundering outright, 
two sectors
 are indicating healthy — and unexpected — growth.
Grinding glass stoppers for glass bottles, 1936
Housing
 and 
manufacturing
 have both shown marked improvements over the past year, surprising market watchers who believed that housing was well into a long period of dormancy and that manufacturing in the U.S. had permanently decamped for cheaper pastures. This is generally good (or great) news … unless your particular housing or manufacturing concern is looking to hire skilled workers anytime soon.
Skilled labor is at crisis-level shortages both at home and abroad, with over 10 million skilled labor jobs remaining vacant worldwide.That shortage is not likely to abate in the near term, and in fact, it's likely to get significantly worse. A global study by McKinsey & Company predicts a need for 95 million skilled workers by 2020, while simultaneously anticipating a surplus of low-skill workers that reaches the same heady number.
From White Collar to Blue Collar
It would seem that a dramatic re-skilling is in order.
The past several decades have seen the United States and most other developed nations engaged in a breakneck race to funnel as many young people into four-year baccalaureate programs as possible. The goals for this frantic pursuit were varied, but in an era of increased automation — and increased consumption — the proverbial chickens have come home to roost.
In 2012 the U.S. boasted that a record 30% of its adult population held a bachelor's degree. In the coming decade, it's likely that many in that 30% will be looking to abandon the search for increasingly rare white-collar jobs and repackage their skill sets to take advantage of the need for savvy blue-collar talent.
The Push for Trade Education
Of course, some companies and educational institutions are ahead of the curve. A recent survey by ThomasNet.com demonstrates that nearly half of 1,600 manufacturing companies surveyed are having difficulty filling open positions for skilled labor. As a result, many companies are helping educators create job training programs for young people that will prepare a new generation for the demands of a skilled industrial workforce.
But these aren't your grandfather's trade- and tech-schools. As Ira Wolfe, owner of Success Performance Solutions, recently told Bloomberg Business News, "The trades are not just about swinging a hammer any more; they involve applying brainpower and advanced education."
Indeed, technical education has become more specialized and demanding than ever before. At a time when highly technical machines like CNC tools are standard — and would have baffled even the most skilled workers a generation ago — working in the trades is no longer about having a strong back. Instead, it requires combining considerable technical acumen with the wherewithal to get one's hands dirty, a sensibility that isn't always so easy to find.
For the American manufacturing investor or owner , establishing a skills and training program for the next generation of workers is akin to sowing your seeds before the harvest season arrives. It's necessary, it's forward-thinking, and it just plain makes sense.
---
https://www.themadeinamericamovement.com/wp-content/uploads/2017/08/Made-in-America-Movement-Logo_340x156.png
0
0
MAM Team
https://www.themadeinamericamovement.com/wp-content/uploads/2017/08/Made-in-America-Movement-Logo_340x156.png
MAM Team
2013-01-19 11:56:48
2020-09-18 11:00:09
What The Surge In Manufacturing Means For Skilled Labor