Meet Harvest Array – An Online Marketplace Focused on Selling Products Made in USA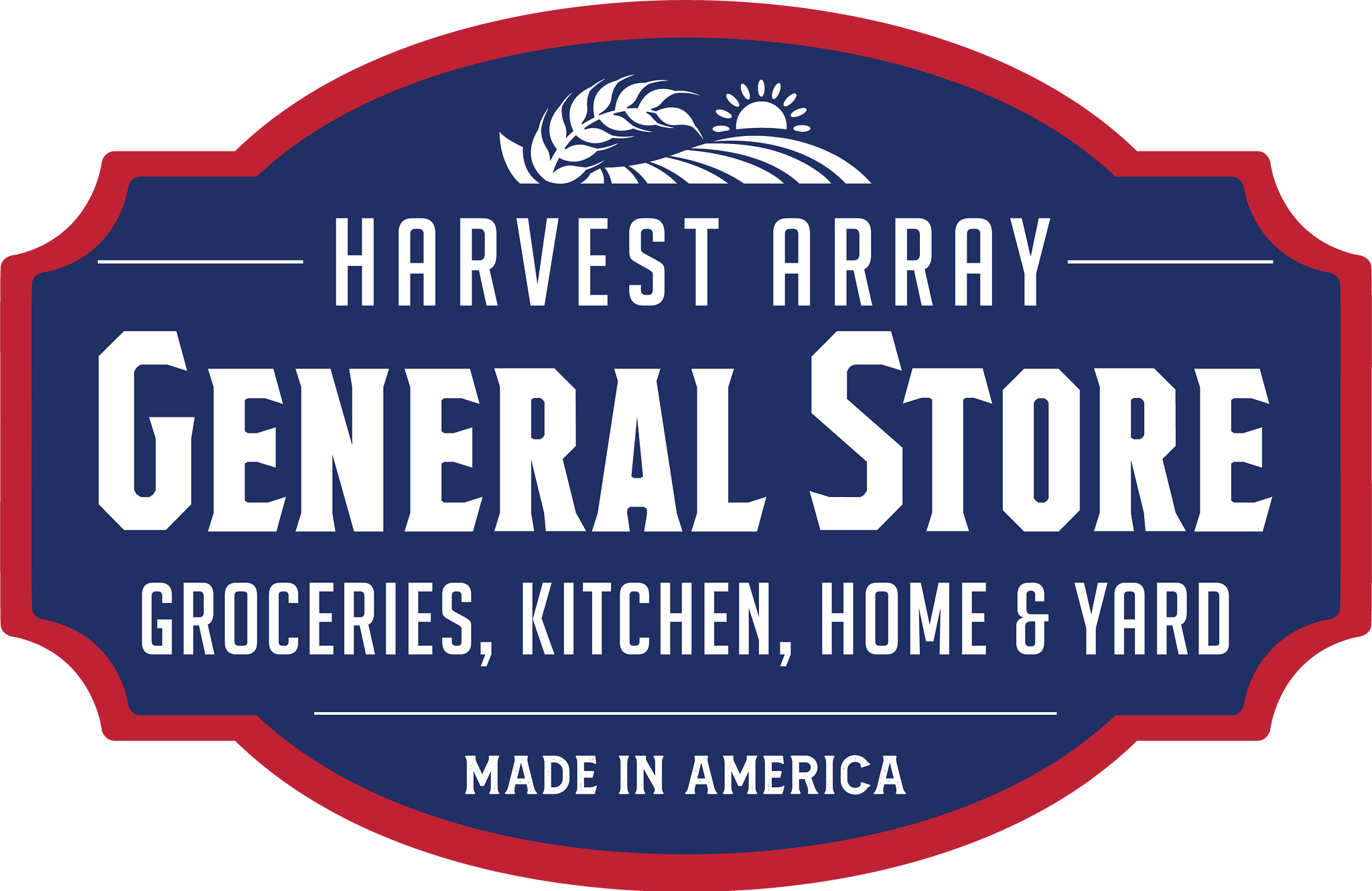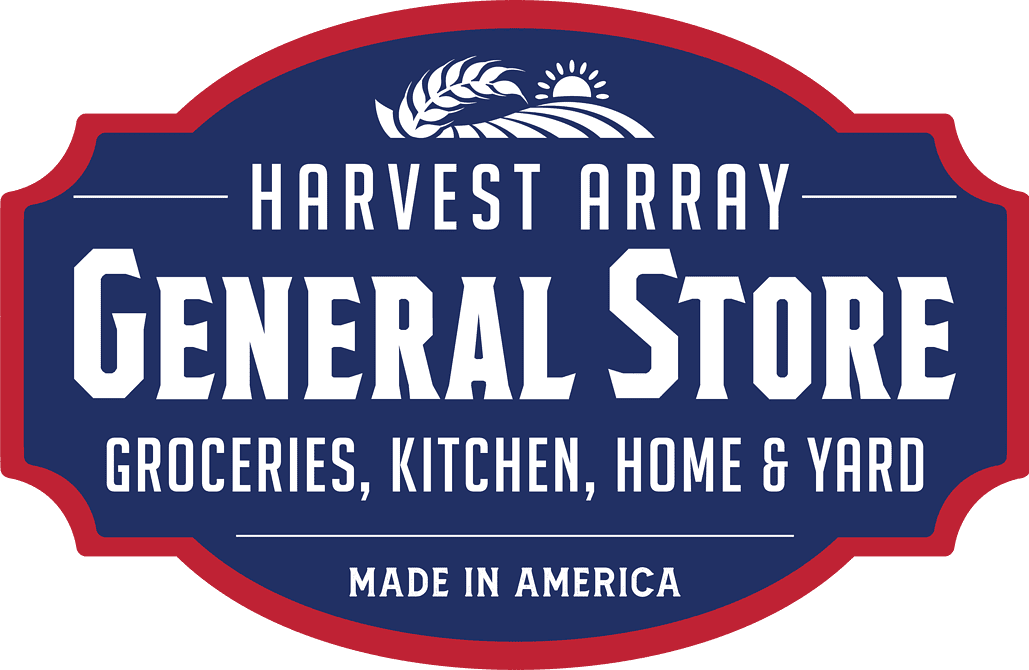 We recently spoke with Randy Kreider, owner of Harvest Array, an online marketplace dedicated to selling Made in the USA products.
Harvest Array started as an idea. They had an idea and worked tirelessly to bring it to life, all while staying committed to a very special mission—promoting products with a country of origin of "Made in USA."
Their business has caught the attention of many, and we are fortunate to have them as part of the MAM Family.
In this article, we will explore the tale of our newest MAM member, tracing their path from a simple idea to a thriving business that focuses on American-made products. We will uncover the challenges they encountered along the way, their strategies to overcome obstacles, and the invaluable lessons they learned throughout their entrepreneurial journey.
Prepare to be inspired by their unwavering dedication, creative problem-solving, and passion for every American-made product they offer. Through their story, we aim to instill a sense of pride in supporting products with the "Made in USA" label.
What inspired you to focus on selling products made in the USA? Can you tell me the story behind your decision to offer American-made brands and products exclusively?
My professional career began after I received my BSBA in accounting from Robert Morris University. After working in the Pittsburgh area and receiving my CPA license, I eventually relocated to Meadville, PA, which is known as the Tool and Die Capital of North America. The Tool and Die industry has always been my specialty, enabling me to work with many local shops. I enjoyed helping these shops grow their business and watching them prosper. I was actively involved with their job costing and company profitability. During this period, I fully appreciated the importance of "Made in the USA" as these companies' livelihood depended on their manufacturing abilities.
Once I set up my own CPA practice in the late 90s, I witnessed firsthand how manufacturing facilities started outsourcing their manufacturing and supplying needs to reduce manufacturing costs and labor costs.
During a typical visit to one of my tool shops, I was working with the owners when we started talking about their largest customer. This customer wanted to have representatives from China tour their facility. These delegates would be working with my client, and the molds they were building would be sent to China to run in their plastic injection presses. However, this was different. Within three months of this meeting, all the mold work was pulled from my client's shop and moved to China.
This was not an isolated occurrence. This happened all over the area, and approximately one-third of the shops closed down or significantly downsized their operations. Employees were laid off, and many moved out of the area, still creating a labor shortage. The banks then moved in and called in the company's lines of credit. Shops were getting behind in their loan payments, and the banks started foreclosing on their loans. The owners were losing not only their businesses but also their homes. This resulted from the shift to using cheap labor over American labor and international manufacturers.
Tell us about Harvest Array.
Harvest Array was established in the charming town of Meadville in Northwestern Pennsylvania. Meadville, widely known as North America's Tool and Die Capital, is a small but significant town that continues to house numerous essential local manufacturers.
These small businesses are the thriving grounds for thousands of hardworking Americans. Their strong bonds serve as the driving force behind our mission to provide equal opportunities to smaller American manufacturers in today's marketplace.
When introducing a new vendor to Harvest Array, we make it a point to personally meet them or arrange video conferences at their production facilities. Witnessing the strong sense of family within these businesses is truly remarkable. Multiple family members often actively contribute to the business's operations and success.
Similar to the offerings at Harvest Array, these products are not mass-produced; they're "Made in America."
These products have garnered a devoted following among loyal American consumers due to their unwavering commitment to quality, consistency, and dependability. Each item is meticulously crafted with care and a sense of pride. At Harvest Array, we take great pleasure in collaborating with these companies. We wholeheartedly celebrate the growth of their families, their communities, and, above all, our nation.
Harvest Array embodies the essence of the bygone era, serving as an online general store where we curate a collection of distinctive products made by small, family-owned American businesses. We take immense pride in offering plenty of everyday goods that cater to the needs of your home and family.
Our company takes great pride in offering high-quality goods at competitive prices to our American customers. We want you to feel proud of your purchase, knowing that it was crafted with care and made to last for years to come. Small businesses play a pivotal role in the growth of local economies, and we are proud to support this movement. Our passion for this cause stems from our belief in the potential of small businesses to create a positive impact within their communities.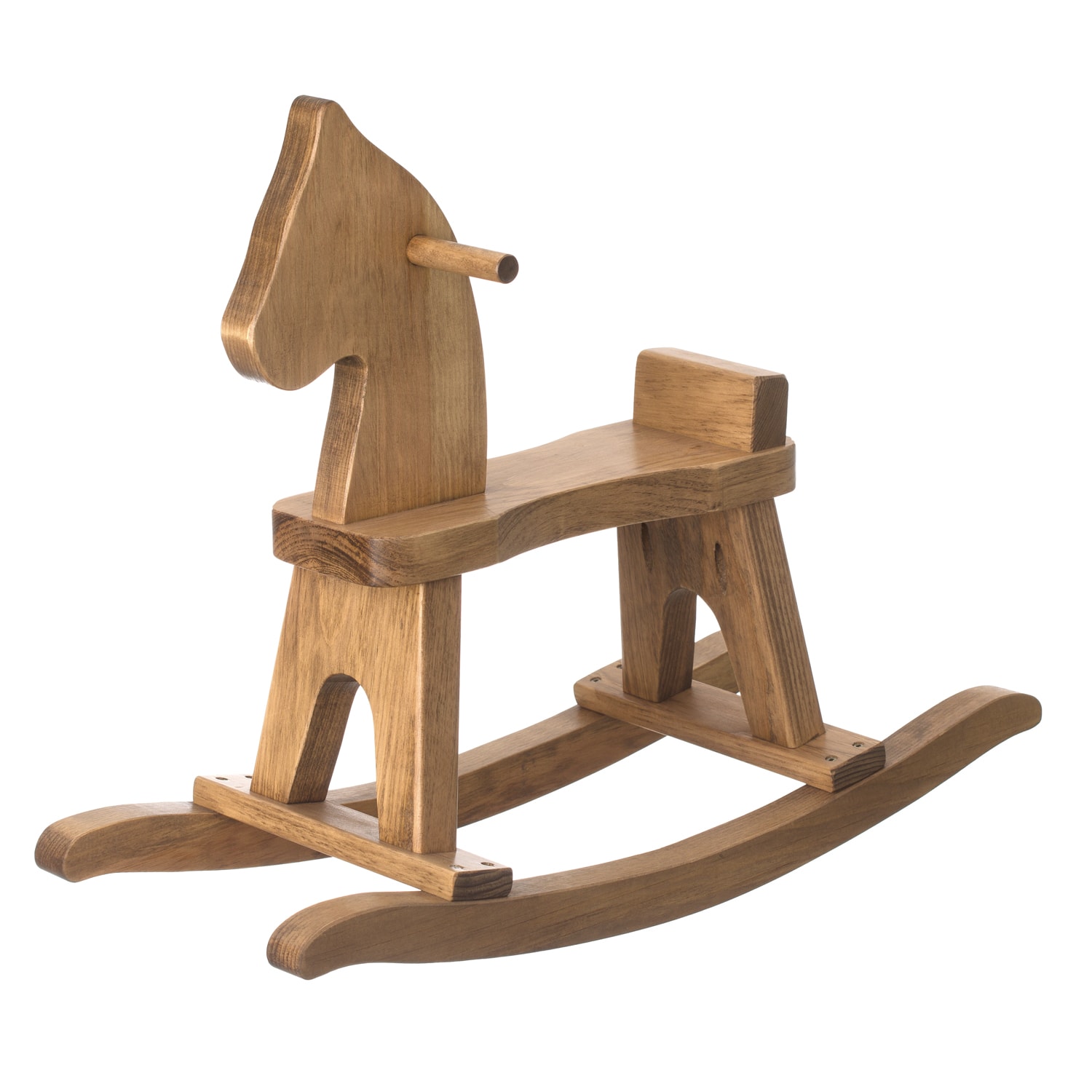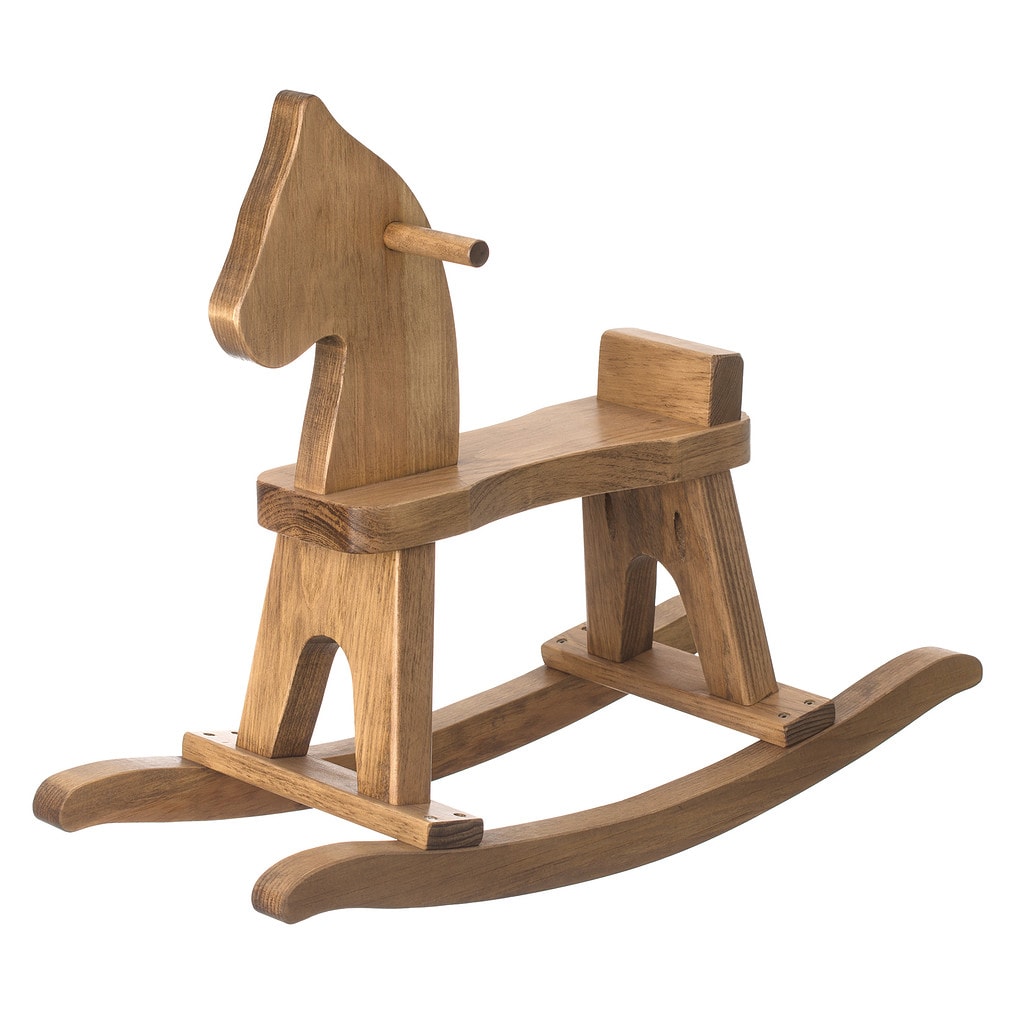 What motivated you to prioritize American manufacturers over international manufacturers?
As mentioned above, this decision was based on my working with the tool and die industry and many other local businesses.
During the holiday season, we noticed that our outdoor Christmas decorations would deteriorate and become rusted. It was frustrating to have to replace them constantly, especially since our only options were big box store retailers and mega online providers who sourced their products from abroad. Recognizing the need for a durable and dependable product, we were determined to find alternative solutions that didn't rely on outsourcing. Our conviction stemmed from the belief that creating a product of American quality and longevity was possible through different means.
Luckily, in the summer of 2020, we discovered a company aligned with our values in nearby Guys Mills, Pennsylvania. The Lighted Pine Company produces high-quality, illuminated Christmas decorations for outdoor use. All the products are made using American labor and American steel, ensuring that each piece is crafted carefully. By becoming manufacturing partners, we were able to contribute to supporting our local community while providing high-quality products.
Our inspiration for creating Harvest Array came from wanting to serve others meaningfully. We recognized that many people faced similar frustrations as us during the holiday season and wanted to provide an alternative solution. By working with companies like the Lighted Pine Company, we can positively impact both consumers and communities.
We had been working with Lighted Pine Company for several months when our customers started requesting us to increase our selection of products made in the USA. Based on my CPA background, I started working with local businesses and the Amish community to grow our inventory selection.
How do you ensure that all the products you sell are genuinely made in the USA?
Harvest Array's guarantee to our customers makes us unique in the marketplace. We interview every vendor before we begin the onboarding process. We outline our procedures and let them know that all labor must be done in the USA and that all raw materials that can be sourced in the USA are used in their manufacturing process. We tour their facilities to make sure they meet our standards. For those that we cannot tour, we set up video conferences. Our customers can be sure they are buying quality products.
At Harvest Array, we assure our patriotic customers that all the products we offer are meticulously crafted and manufactured in the United States by American workers. Our commitment to our customers is clear and unwavering. When you choose Harvest Array, we guarantee that you select top-notch American quality products that proudly bear the "Made in USA" label.
Have you faced any challenges in sourcing and stocking American-made products?
None at all. When we set up the company, we prioritized the product line we wanted to carry and started researching American companies. After we were able to grow the food & market and outdoor recreational product lines, we decided we needed to carry a tooling line. After unsuccessfully attempting to carry tools from our hometown of Meadville, PA, we chose Wright Tool to supply us with our American Made hand tools.
Do you have specific criteria or standards that products must meet to be considered "Made in the USA"?
Our rigid standards require 100% of the labor in the USA, and all materials that can be sourced from domestic manufacturers must be used to make the products. The only exceptions are items like LED lights not currently made in the USA. Before we add a new vendor to our website, they must attest they adhere to the above criteria.
Are there any particular industries or types of products that you specialize in when it comes to promoting American-made goods?
Besides Wright Tool, we concentrate on small family-owned businesses that can make a difference in the community. While we have several Amish companies in North Carolina and Pennsylvania, our other vendors are throughout the US.
These are our main categories:
In your opinion, what are the main benefits of supporting and buying American-made products?
The future of our children is dependent on reinvesting in our home country.
By purchasing American products, you support that particular company and contribute to the entire community in which they are located. Your support has a ripple effect that extends beyond the company itself, positively impacting the local economy and the livelihoods of people within that community.
You are supporting small business families. You are purchasing from your fellow American citizens, not just a product and the customer service tends to be superb.
When these small American businesses get bigger and hire more people, they help create jobs for other Americans. And when people have jobs, they can support their local communities by paying taxes from their paychecks. It's like a cycle where businesses help people, and people help their communities. This helps create new small businesses, improves roads and buildings, improves the local economy, and strengthens services like schools and hospitals. All these good things keep happening and make the community grow and do well.
At a time when both Mom and Dad must work to support their families, purchasing from Harvest Array allows small business families to work together.
You are helping those who give back to the community through local charitable work and volunteering. Many small business owners volunteer at churches, fire departments, little league, and other nonprofit organizations.
Supporting a small-town community. Supporting the US economy and creating more US jobs.
Have you noticed any unique advantages or qualities in products made in the USA that set them apart from imported goods?
I have heard many people comment that they cannot afford to buy American-made products as the production costs are higher, resulting in higher prices. Sometimes, USA-made products can cost more because those who make them get paid a good salary and use quality materials. We strongly advocate for a fair and livable wage for our craftsmen across the United States who contribute their expertise to benefit their local communities.
Provide the American public with better quality USA-made products while enabling our vendors to maintain their standard of living.
You are not supporting major corporations, billionaires, foreign competition, big business, and mass-produced and inferior-quality items. You are supporting American companies and domestic production. You are taking care of your fellow citizens by purchasing a handcrafted item.
How do you communicate the value and importance of American-made goods to your customers?
We have these values listed directly on our website.
Who are Harvest Array's Vendors? Our vendors represent a diverse group of small businesses across the US. We pay tribute to the families behind each of our vendors. These individuals are dedicated American small business owners who work diligently to support their families while striving to deliver the highest quality products.
According to a research study conducted in Salt Lake City, fifty-two cents recirculate into their local economy for every dollar spent through a small business. In comparison, only a meager fourteen cents come from online sales and big-box retailers.
It is evident that only a small portion of the resources generated truly goes towards bolstering and uplifting local businesses within our communities. We are here to keep small American companies thriving so they can become larger businesses and employ more people.
Each product from Harvest Array symbolizes a connection to a friend or neighbor. We actively foster a sense of collective security and prioritize our shared success as a community, all while sustaining and supporting the communities within our own country.
Have you received positive feedback from customers who appreciate your commitment to selling American made product?
"Absolutely amazing company and amazing products!! Had a shipping issue (USPS doesn't know what fragile means), but this company replaced the broken items (twice) super duper fast! And they have the best-pickled eggs around!!!! Definitely coming back for more!!! Yuuuuuummmmy!!"
"Should have more business like this. Awesome"
"I like that; there should be more places like this! Made in USA"
"Go American made!!"
"Opportunities be a-knockin'."
"Putting Target out of business."
"Got my first order in yesterday. Was very pleased with everything. The onion relish is awesome, and so is the hot pepper jelly. The chocolate is out of this world good. Everything was packaged very, very well. Sending some of my orders to Florida for my sister."
"Some of y'all may remember me talking about the nice man from NC who started a company that sells only American-made products. I got his newspaper this AM and am impressed with where he has / will be going with his company. By the way, his company is family owned….not the big box people. If you want to see his Facebook page, go to the Harvest Array….or Randy Kreider. He is good people."
Do you actively collaborate with local manufacturers or artisans to source products?
We work exclusively with a company in NW, Pennsylvania, to sell their solid braided multifilament polypropylene rope. "It's the rope that derby people love."
We have worked with:
A tool and die shop to manufacture dog leash hangers and garden displays.
A company to manufacture biodegradable planters.
Do you face any specific challenges or difficulties in running a business exclusively selling American-made products?
None. Talking with our customers is the highlight of each of my days. It is a pleasure speaking with our customers looking for unique products made in the USA. Most of them always offer gratitude and encouragement to us. When we started the company, we searched for vendors. However, now vendors are seeking us out. Vendors who want to join our platform typically contact us 2-3 times a day. We select only the ones that meet our requirements and will be a good fit for the consumer.
I have seen many companies go the easy and cheap route with imports online which likely use cheap labor. Companies like Alibaba and AliEpress make it easy for companies to get set up and dropship their imported products. But each day, I work with American vendors and proudly ship our products to the US population, which helps create American manufacturing jobs.
How do you stay current with the latest American manufacturing developments and trends?
I have been a CPA since 1993, and manufacturing and the Tool and Die industries compile over half of the businesses I serve. I have worked with over 100 manufacturing entities as a CPA and in Harvest Array. During this time, I have toured them and am still learning about their processes as we move forward with CNC machines and robotic technology.
Are there any specific success stories or examples you can share about American manufacturers you work with?
Since opening up Harvest Array over two years ago, we have worked with over three hundred manufacturers and craftsmen in 42 states across the USA. Here are several that we were able to grow their businesses.
For these three small businesses, we are their top-selling platform.
We are working with a retired individual who makes wooden displays and planters. When his wife planted her spring flowers about 15 years ago, the planter he used was cheap and broke. He then decided he could build a planter for her. Little did he know what building one wooden planter would lead to. Then, he made another planter and another and another. She loved them, and so did other people. One day he saw a wall display for Hot Wheel cars and thought, "I could custom build one of those." After building enough to display my hundreds of die-cast collectible cars, he began selling these displays. We are his top-selling platform.
During an open house in the fall of 2021, I met an Amish gentleman from outside Lancaster, PA, selling handmade wooden wheels and carts. He has a large selection of wooden and metal wheels, carts, and wagons. He runs a small family business and does all the work himself with materials supplied entirely locally. We have been able to double his business and are his largest customer.
One of our newest companies is located in Kentucky and handmakes cedar products. Over the last two months, his carpenter bee traps have been a top-rated seller for us.
We work with an outdoor furniture manufacturer from Lancaster, PA, specializing in poly and wooden lighthouses, mailboxes, and wishing wells. This was our third vendor that Harvest Array signed with, and we have grown to be one of their top 5 customers.
How do you balance competitive prices with the higher production costs of American-made products?
Our primary focus has been reaching out to shoppers looking for quality-made products from the USA. While they understand there will be high prices associated with them, they know they will get products that taste better and have better ingredients from our food and market or last longer when they purchase them from our outdoor categories.
The prices on our website may be higher than national chain prices, and the reason is we do not compete in an international marketplace. Our customers recognize they are supporting American entrepreneurs and their families. However, many of our Jellies and Jams are at affordable prices on Harvest Array than some mega online retailer's websites.
Do you see any opportunities for growth or expansion within the market for American-made products?
There are unlimited possibilities. The biggest advice I can give everyone is to check the label and ensure the country of origin reads "Made in the USA." It seems all too much that we see the country of origin as Made in the USA, and underneath, we see "From foreign and imported supplies."
We aim to work with small businesses and domestic production that produce not mass-produced items.
We encourage more family companies with nonelectronic products as we want to supply American-made products and for families to interact and talk before cell phones took over their lives.
How do you educate your customers about the importance of supporting American manufacturers?
Look at the label. Ensure the country of origin reads "Made in USA". Buying American-made products helps to support the U.S. economy, create jobs and stimulate growth in our communities. It also helps to ensure that the products you purchase are of the highest quality and made to last. Buying American-made products helps reduce our dependence on foreign-made products. These products can often be manufactured with lower safety standards.
Have you observed any changes or shifts in consumer attitudes toward American-made products in recent years?
Unfortunately, this comes and goes. During the pandemic, we were becoming more self-reliant. Many people were upset when the supply chains were stuck in shipping containers and store shelves were empty. We all came together as one. However, as time went on, this was forgotten, and everyone fell back into their buying habits. Social media is one of the causes. For a while, you could not even use the USA flag on a post, and marketing keywords like "Made in the USA" are gone, but they have "Made in China."
For the most part, none of our vendors at Harvest Array had any supply chain issues, and we could keep supplying our customers with products.
As one of the Made in the USA companies, one of my jobs is to continuously educate the public about the importance of this and that most of our items can be made and purchased here.
What message would you like to convey to consumers who may need to learn the significance of buying products made in the USA?
Harvest Array Quality Pledge. Harvest Array diligently identifies and selects the finest American-made products, prioritizing quality above all else. For example, foreign-made products, typically found in big-box retailers, include press particle boards. Harvest Array will only represent quality products, and those that do not meet our standards will be removed from our store.
Tell me about your background and how it has shaped your journey as a business owner. How has your experience and expertise contributed to the growth and success of your current business?
Since 1998 I have been a business owner. As a CPA, I can oversee most aspects of our business and have only had to use a few outside professionals.
I am also the CEO of Inhome Accountants. We are another company that specializes in the USA movement. We supply America-based accountants and tax preparers to CPA firms nationwide. We only work with US citizens that are located in the USA. None of our accountants are outsourced overseas. I worked with programmers and a large marketing agency from Los Angeles in this company. I learned the marketing process and transferred that same concept to Harvest Array.
Conclusion
Harvest Array's online marketplace has impressed us with its commitment to American manufacturing.
One of the most admirable aspects of Harvest Array is its proactive approach to fostering a thriving marketplace for American-made goods. By providing a platform specifically designed to showcase and connect consumers with domestic manufacturers, Harvest Array champions the resurgence of local production. This not only bolsters the economy but also bolsters the trust and confidence consumers have in the quality and authenticity of the products they purchase.
The value of the "Made in USA" label cannot be overstated. It represents a commitment to superior craftsmanship, fair labor practices, and environmental sustainability. Harvest Array understands the significance of this label and has made it a cornerstone of its marketplace. Through their meticulous vetting process, they ensure that every product bearing the "Made in USA" label meets the highest standards of quality, ensuring a positive and rewarding shopping experience for their customers.
Harvest Array is a shining example of the impact and value of supporting American manufacturing in a world of globalization and mass production. Their online marketplace serves as a beacon for those seeking to make a difference through purchasing decisions. Let us embrace the spirit of Harvest Array, celebrating American craftsmanship and promoting a stronger, more sustainable future for all.
https://www.themadeinamericamovement.com/wp-content/uploads/2017/08/Made-in-America-Movement-Logo_340x156.png
0
0
The Made in America Movement Team
https://www.themadeinamericamovement.com/wp-content/uploads/2017/08/Made-in-America-Movement-Logo_340x156.png
The Made in America Movement Team
2023-06-27 10:04:18
2023-06-28 14:06:41
Meet Harvest Array – An Online Marketplace Focused on Selling Products Made in USA