PERDUE First Brand to Verify "Raised in the USA"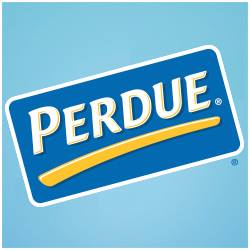 PERDUE First Brand to Verify "Raised in the USA"
The PERDUE® brand is now the first brand of chicken with USDA Process Verified Programs assuring consumers that all of its products, and not just those covered by Country of Origin labeling regulations, are made exclusively with U.S.-raised chicken. This includes a new "Raised Cage-Free in the USA" verification appearing on PERDUE further-processed items, providing consumers added assurance the products were "Made with Chicken Raised in the USA."
In 2013, USDA modified Country of Original Labeling regulations (COOL) to let consumers know where hatching, raising and harvesting of chicken for whole muscle cuts and ground chicken takes place. But the regulation doesn't include cooked and other further processed products potentially imported, and companies aren't required to let consumers know if that processed chicken is in the products they consume.
"We feel consumers deserved the same level of transparency about where their chicken was raised, whether they buy fresh chicken breast, frozen hot wings or chicken nuggets," said Chairman Jim Perdue.
The PERDUE brand's existing Process Verified Programs – which were the first for poultry products – also includes verification that all the chickens processed at its plants were raised in the U.S. The new "Raised Cage-Free in the US" Process Verified Program covers the brand's further-processed products, extending the assurance of American chicken across all PERDUE® products.
"Consumers are increasingly interested in knowing where their food comes from, and we're proud to the be first – and so far only – poultry brand that has asked the USDA to verify that all of our products are made from chickens raised on farms here in the United States," said Chairman Jim Perdue. "We're proud to be able to tell consumers that all the chicken in our PERDUE® branded products is American chicken."
"We are receiving more and more consumer inquiries about where our chickens are raised and processed. We fully support Country of Origin Labeling and transparency in origin, processing and further processing for poultry, and believe in helping consumers make informed choices," said Perdue. "We will continue to use only chicken raised on American farms and processed in America for PERDUE® brand products sold to American consumers."
The documentation for the PERDUE brand's Process Verified Programs provides audited traceability from the hatchery to the package. In addition, each PERDUE® package of further processed chicken carries the company's "Product of the USA" seal. The new verification joins the brand's existing Process Verified Programs, including "Raised Cage-Free," "All-Vegetarian Diet" and "No Animal By-Products."
From the very beginning, the PERDUE brand has been building trust with consumers by going above and beyond government requirements. Putting the "Raised Cage-Free in the USA" Process Verification on products that aren't covered by Country of Origin Labeling regulations, along with the "Product of the USA" seal, is another example of that leadership.
A new television ad, following in the brand's "Toons" style of animated commercials narrated by Chairman Jim Perdue, is promoting the new verification, accompanied by online advertising and consumer engagement across social media channels, including the PERDUE brand Facebook page.
https://www.themadeinamericamovement.com/wp-content/uploads/2017/08/Made-in-America-Movement-Logo_340x156.png
0
0
The Made in America Movement Team
https://www.themadeinamericamovement.com/wp-content/uploads/2017/08/Made-in-America-Movement-Logo_340x156.png
The Made in America Movement Team
2014-12-23 13:32:03
2020-09-23 08:11:11
PERDUE First Brand to Verify "Raised in the USA"