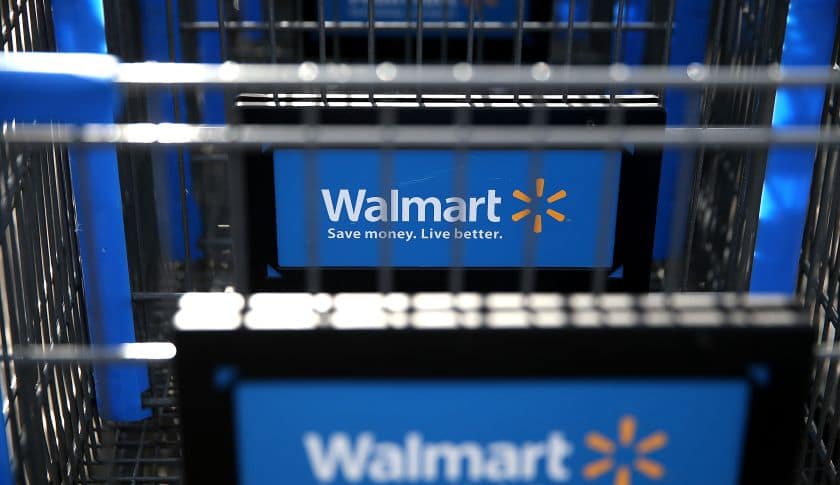 FTC Closes Probe of Walmart Over Misleading Made in USA Labels
Wal-Mart is making a big deal out of the fact that much of its merchandise is "Made in the U.S.A." The company is two years into a 10-year plan to spend some $250 billion more on products from U.S. factories and even hosts an annual summit on domestic manufacturing.
But the "Made in the U.S.A." label has all but disappeared from the mega retailer's Web site after accusations emerged that Wal-Mart was misleading customers about the origin of some of its merchandise. The Federal Trade Commission said Tuesday that Wal-Mart fixed the problem.
In a report issued over the summer, the nonprofit Truth in Advertising said it found more than 100 examples of items labeled with a "Made in the U.S.A." logo on the retailer's Web site that misled consumers. Some items on the Web site that claimed to be made in America actually weren't, the group said, or Wal-Mart didn't clearly indicate what the label actually meant.
After that report, the FTC, which has strict rules on what can be advertised as made or assembled in the U.S.A, launched an investigation.
According to an FTC staff letter sent Tuesday, the inquiry was closed after the retailer removed "Made in the U.S.A." logos from all product listings on its Web site, removed country-of-origin information from all product specifications on the site except when required by law, removed U.S.-origin claims from product descriptions and titles, and implemented new procedures to flag and take down such claims in advertising copy from suppliers.
Wal-Mart also redesigned the "Made in the U.S.A." logos that appear on its private label products to include a larger disclosures about just how much U.S. content is in its products and to clarify that those claims are self-certified by manufacturers, according to the FTC letter.
In the wake of those changes, the FTC decided not to continue the investigation. Wal-Mart sounds happy about that.
"We are pleased with the FTC's decision and appreciate its thorough review of our program," the company said in a statement. "We're committed to reviewing and strengthening our processes to help ensure customers have a great experience on our website and can find the products and information they are looking for."
https://www.themadeinamericamovement.com/wp-content/uploads/2015/10/10-20-15-Fortune-Walmart-removes-Made-in-USA-label.jpg
485
840
The Made in America Movement Team
https://www.themadeinamericamovement.com/wp-content/uploads/2017/08/Made-in-America-Movement-Logo_340x156.png
The Made in America Movement Team
2015-10-21 07:58:08
2015-10-27 18:44:33
FTC Closes Probe of Walmart Over Misleading Made in USA Labels