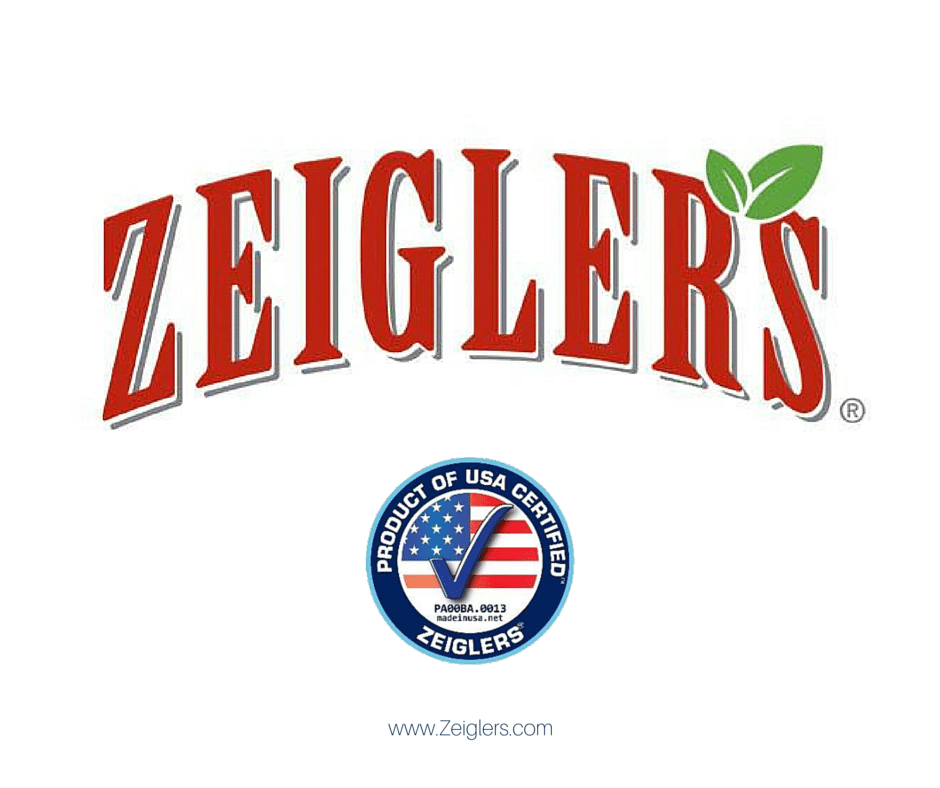 Beverage Company Earns Product of USA CERTIFIED Seal on Apple Cider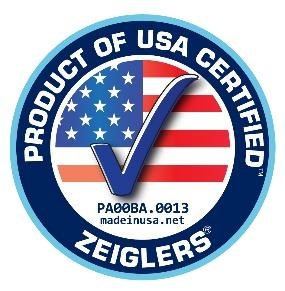 CERTIFIED, Inc. (madeinusa.net), the nation's leading independent, non-governmental organization (NGO) certification company for Country of Origin claims, reported today that ZEIGLER'S has earned a Product of USA CERTIFIEDTM Seal for its natural Apple Cider, the first such cider to qualify after a detailed supply chain audit that documents all components and processes. Such certification will reinforce to consumers the quality of ZEIGLER'S Apple Cider.
"It's no secret ZEIGLER'S makes outstanding products, and have been doing so since the 1930's," stated Robert Lowry, Managing Director of CERTIFIED, "and now they have gone the extra mile to add even more distinction to their impressive line by addressing consumer demands for USA produced  processed products. There are already reports of ever increasing sales since consumers have still another reason to buy ZEIGLER's because of its Product of USA CERTIFIEDTM Seal distinction."
The certification process discovered that apples used by ZEIGLER'S originated from spanning orchards in Michigan to Maine to North Carolina, but the majority of their apples came from the Mid-Atlantic states and the Hudson Valley. This delicious cider is the result of pressing those fresh, whole apples and capturing the natural nutritional benefit of the whole apple, which includes rich antioxidant flavonoids.
"Consumers may be unaware of the base products in the beverages and foods they drink or eat, but often the base fruit comes from China and other countries who may not maintain the same health and safety standards of the United States," continued Lowry, "and it is a central reason why a majority of foreign shoppers are demanding 'Made or Produced in USA'. ZEIGLER'S has always adhered to highest of standards and now they are proving it independently."
For 75 years, ZEIGLER'S has been producing some of the freshest Apple Cider in the world. Season after season, year after year, ZEIGLER'S provides the freshest apple cider. Enjoyable on a snowy winter day, a warm summer night, or a brisk fall evening, ZEIGLER'S has been making the same fresh, delicious apple cider since the 1930's. During the 1980's and early 90's, ZEIGLER'S introduced its cider from the Baltimore/ Washington D.C. area all the way South to Florida, and West to Texas. In recent years, these introductions have spread to other areas of the country, including New England, parts of the Midwest, and even California. To date, ZEIGLER'S Apple Cider is available in 32 States during the Fall Season.
ABOUT CERTIFIED, INC.
CERTIFIED Inc. is the United States' Non-Governmental Organization (NGO) and independent 3rd party Certification Source for "Made in USA, Product of USA – Country of Origin Claims". The CERTIFIED Technology team are experienced professionals with extensive, pioneering backgrounds in systems integration, software development, encryption, load balancing, electronic signatures, data collections  national analysis. all on a worldwide scale who have developed a proprietary system of certification authentication, big data recovery and analysis. For more information, please contact Ms. Margarita Mendoza at +1 (570) 871-0288 or Margarita@usa-c.com
For a free quote, fill out the form below. A rep will be in touch with you within 48hrs.
https://www.themadeinamericamovement.com/wp-content/uploads/2015/07/PR-Graphic.png
788
940
The Made in America Movement Team
https://www.themadeinamericamovement.com/wp-content/uploads/2017/08/Made-in-America-Movement-Logo_340x156.png
The Made in America Movement Team
2015-07-01 19:10:43
2015-07-08 10:39:58
Beverage Company Earns Product of USA CERTIFIED Seal on Apple Cider