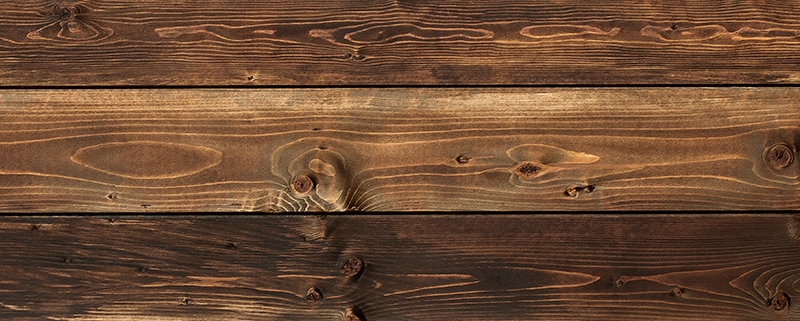 3 Ways Video is Transforming Hiring in America Today
3 Ways Video Is Transforming Hiring in America Today
The US economy is booming in the US right now with unemployment rates falling to the lowest since 1969, and in many parts of the country, it is difficult for companies to find quality employees to hire – from skilled jobs to hourly workers to technical talent and programmers.
This article will share 3 ways forward-thinking companies like Google, Microsoft, and Apple are using video messaging to make hiring easier in today's war for talent. These tips work for large companies and small 20 person teams. These tips can be adopted by the entire company or a single recruiter looking to boost their performance this year.
What top performing recruiting teams and companies know:
In 2018, 72.8% of corporations were struggling to fill the 6.6 million job opportunities available in our growing economy. It was predicted that it would become even more difficult in the next twelve months.
You're probably struggling with one of the problems below:
Strong Brand – If you're a brand that has a wide audience reach, you're probably dealing with floods of resumes, scheduling and rescheduling interviews, and interviewing too many candidates.
Weak Brand – If you're a brand with a smaller audience, you're probably struggling with finding the right people and having them engage with you.
How do you easily improve your company's brand, even if only implemented by a single recruiter at the company? I've interviewed thousands of recruiters and heads of HR (human resources) in the past few years, and what we've consistently heard from the companies that excel at hiring is that they're using video.
Almost 100% of the companies we've spoken to that are struggling with recruiting are not using video yet in their recruiting. Either that or they have only begun to use it and have not started personalizing their reach outs to candidates.
This article will share how videos are now changing recruitment and how it is helping both strong brands and weak brands alike.
Why Video?
In short, you get attention. Massive attention. Mobile video rose by 100% last year and by 2022, Cisco estimates that 82% of all consumer internet traffic will be video. Video messaging is in and text is becoming less attractive in the eyes of the market. Hence, there is a huge shift in trends going on for recruitment and marketing. You need to stay ahead before it becomes another form of spam.
3 Ways Video Can Help Your Company Hire The Right Candidate
Video Messaging
Spamming has significantly lowered email open rates. We've all been there. Opening the 14th e-mail from the same person asking for 15 minutes. Whether it is for sales or for recruitment, it's still repetitive email that's getting buried in the inbox. I'm sure many of us have been on the other side, where we sent send candidates messages and did not get any response.
Whatever side we're on, we need a better way to stand out in the inbox, a better way that the intended audience appreciates. The new trend that is starting to pick up momentum is video messaging, and it's working. Personalized video messaging like Dripeo allows you to record yourself and send the user a customized video to their new email.
We found this podcast on Dripeo's website:
Michael Crouse 20 year veteran in recruitment.
The biggest take away from this interview is that video messaging through a platform like Dripeo is creating up to 4x more responses from candidates. Video trends are growing and if you don't want to get buried beneath your competitors when it comes to recruitment, video messaging is a must in order to stand out.
Attraction – Company Marketing Videos
The next opportunity to utilize video messaging is job ads. Videos inspire more action than a cliche job ad and can be used to enhance and bring to life the texts seen for a job. Here are five great recruitment videos that set the bar for the industry. https://recruiterbox.com/blog/5-great-recruitment-videos-on-youtube-and-why-they-work
Here's our favorite out of the five.
You can hit all the main points that you need to attract a candidate in a 60-second video. Whether that is diversity, company culture, work environment, or benefits, you can share all that within 60 seconds in a memorable way. As you can see in the 5 videos above, video can make a big impact.
Selection – One Way Interviewing
Lastly, larger enterprises are continuing to double down on video interviewing to screen out high volume roles that are receiving hundreds of applications. A good example of this would be university positions because of the plethora of resumes that come flooding in. Rather than going back and forth scheduling interviews and then rescheduling the interview for a quick phone call, recruiters are automating the initial screening processes with a video.
This provides recruitment teams who are using video interviewing with more time to source, engage, and screen even more candidates. A few great metrics that were provided by team TopPick.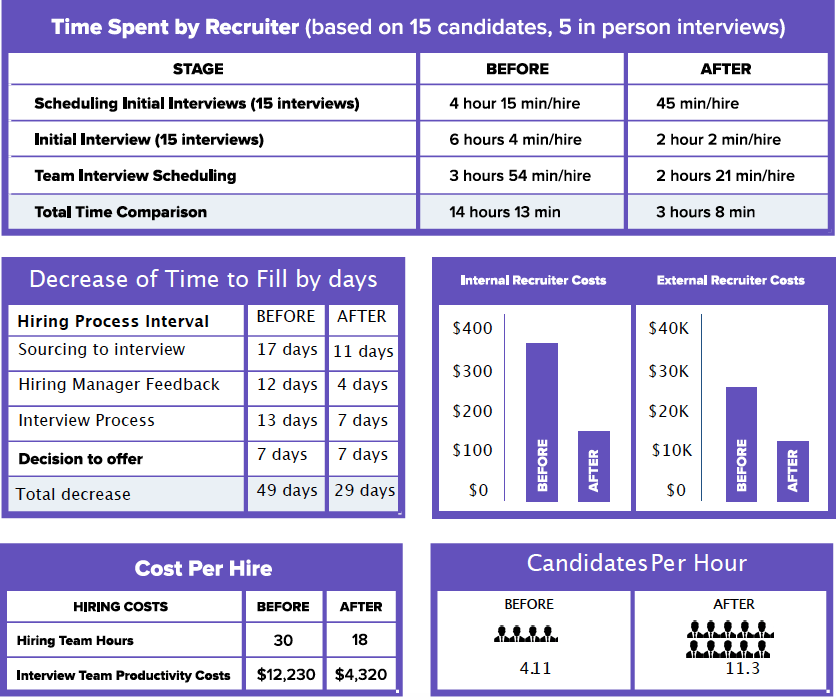 Conclusion – What Should We Do?
Video Messaging – This is the simplest way to get started with some sort of digital video communication with candidates. You can control it and don't need anyone else to help you win. For recruitment, the best service we found focused on serving recruiters was Dripeo. There are others in the sales industry, but it may not be as effective for recruitment.
Video Marketing – Contact the team that's in charge of recruitment or build your own DIY recruitment marketing ad. DIY is not as sexy, but there's a lot of candidates that appreciate nonchalant transparent videos. If you have heavy legal or permissions before doing something like this, we advise following that process.
Video Interviewing – This is the last step. If you're a small team you can probably go ahead and start right away with small service providers. There's quite a few of them out there, but if you're an enterprise implementing a new workflow like this, it can take a lot of time to navigate through the permissions and process changes. I'd plan this appropriately and also, set a decent budget for time and finances because this can become a bigger project.
We hope that helps, America. Let's keep hiring and keep supporting the families behind those new employees.
==> Click here to start a free 30 day trial. Don't worry, it's only $49 per month if you want to keep using it and it's well worth the investment.
https://www.themadeinamericamovement.com/wp-content/uploads/2019/05/Wood-panel-800x710.jpg
710
800
MAM Team
https://www.themadeinamericamovement.com/wp-content/uploads/2017/08/Made-in-America-Movement-Logo_340x156.png
MAM Team
2019-06-03 12:08:05
2020-09-18 10:34:27
3 Ways Video is Transforming Hiring in America Today