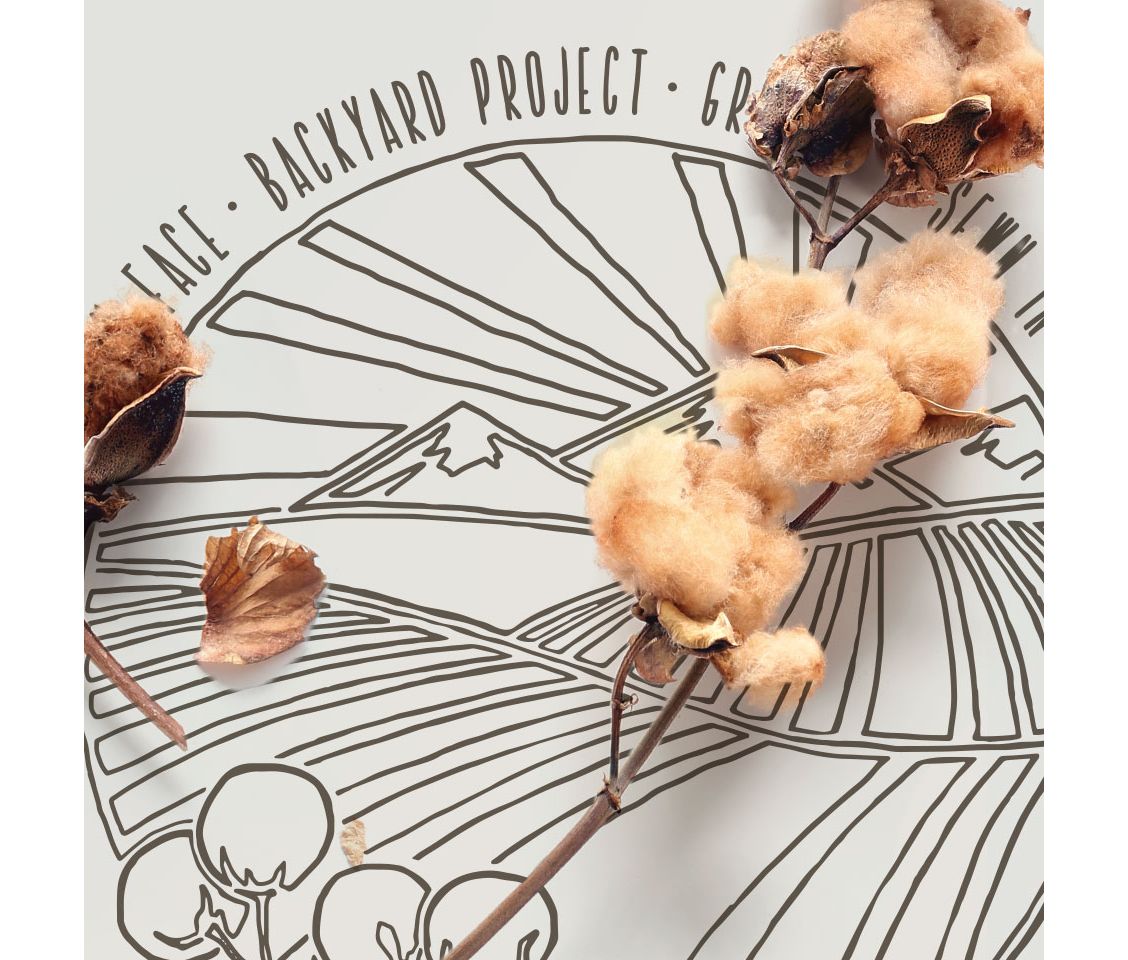 The North Face Rolling Out Made in America Line
Donald Trump has a lame excuse for outsourcing the production of his clothing brand. The North Face, meanwhile, is proving that it's possible to keep business local. 
The Republican presidential front-runner has been criticized for using overseas manufacturing for items in his Donald J. Trump Signature Collection of suits and ties. When pressed on the issue during the GOP debate in Detroit on March 3, Trump said it's cheaper to produce clothes in, say, China and Mexico, than in the United States.
"They [these countries] make it impossible for clothing-makers in this country to do clothing in this country," Trump said.
While he's right that it can be pricey to make clothes in the U.S., often because of high labor costs, there is a growing demand for locally sourced goods. Americans want to buy domestic — and apparel companies like The North Face, which recently expanded its made-in-America offerings, are listening.
The North Face's newest clothing line, which launched March 1, is made entirely in the states. It's the second iteration of the company's Backyard Project, which "is about connecting with local artisans right here in the U.S.A. It's about knowing which farms grew your cotton, who spun the yarn, or how your product was dyed," Sumi Scott, The North Face's director of sportswear, said in a statement.
The new line features hoodies for $90 and T-shirts for $40. They're made with cotton sourced from farms in California and Arizona, spun in the Carolinas and sewn in factories in Los Angeles, according to James Rogers, sustainability manager at the apparel company. North Face did not provide sales figures for the line.
The company unleashed its original Backyard Project series in 2014. The year before, nearly 80 percent of Americans said they preferred American-made products over foreign-made ones, per a survey from Consumer Reports. Market research by The North Face confirms these findings, Rogers told HuffPost.
Production of domestically made clothes jumped 35 percent between 2009 and 2013, according to American Apparel and Footwear Association, an industry trade group.
"There's starting to be this consumer base that appreciates [locally sourced products]," Tim Kraft, assistant professor of business administration at the University of Virginia's Darden School of Business, told The Huffington Post. "A lot of it is around food, and it's an interesting concept to take to other retail products."
The trend is still small, though. In 2013, only 2.6 percent of the clothes sold in America were made on U.S. soil. Some apparel companies, like workwear brand Carhartt, are now focusing on producing more affordable "Made in the U.S.A." clothing, in part to help their garments appeal more to shoppers.
In addition to supporting American businesses, producing apparel in the U.S. probably has a lower energy footprint than manufacturing garments in, for instance, China or India, two of the major countries exporting garments to the U.S.
"Facilities [in America] are going to be more environmentally compliant," Beril Toktay, faculty director of the Ray C. Anderson Center for Sustainable Business at Georgia Tech's Scheller College of Business, told HuffPost. 
But making clothes in America doesn't 100 percent guarantee that they'll have a smaller environmental footprint. For instance, sourcing cotton from California, as The North Face's Backyard Collection does, might sound like a questionable move, given the state's historic drought.
"If The North Face is purchasing cotton from California, I would actually be a little worried about the local footprint of their sourcing strategy," Toktay said.
Rogers insists, however, that "California cotton farmers are some of the most efficient in world."
Sourcing locally has another potential advantage: It can cut down on the lag time between when a producer places an order for materials and when that shipment arrives. This can make companies nimbler and more responsive to what shoppers want.
"If you can manufacture locally, then you can respond much more rapidly to consumer demand," Toktay said.
Shorter supply chains are also easier to police. Long, complicated networks make it hard for retailers to know whether the farms and factories contracted to make its materials are meeting high labor standards.
"The retailers don't often have a lot of direct, day-to-day contact with all these factories," Elizabeth Cline, author of Overdressed: The Shockingly High Cost of Cheap Fashion, told the U.S. News and World Report in 2014.
Spanish textile company Inditex, which owns the popular Zara brand, has relied on local and regional sourcing for years. In 2012, Zara sourced almost half of its products from Spain, Portugal and Morocco, creating a short supply chain that could be manipulated quickly in response to changing tastes.
Inditex's strategy may be paying off. In 2015, the company's profits rose 15 percent, and Zara's CEO, Amancia Ortega, became the world's second-richest man. However, the company has dealt with repeated allegations that some of its suppliers in Brazil, Argentina, Turkey and Eastern Europe used sweatshop labor to produce Zara garments.
While the North Face can keep a close eye on its Backyard Project line, this is just one part of the company's overall business. For the rest of its products, the North Face sources from 33 countries, including the U.S.
The North Face shares parts of its supply chain with its parent company VF Brands, which has attracted criticism in the past for sourcing from factories in Bangladesh, a country notorious for weak labor protections.
However, after the 2014 collapse of the Rana Plaza garment factory building in Bangladesh killed over 1,100 workers, VF founded a coalition with 26 other companies to collectively dedicate five years and $50 billion to improve labor conditions in the factories they use. The North Face belongs to this coalition through VF.
Despite the advantages of making goods in the U.S., domestic production has some drawbacks. Areas where consumers live don't always have the highest quality source materials, for example.
When you think about locally sourced goods, Kraft said, you have to ask: "Is there a potential quality risk?"
The North Face hopes the Backyard Project will show that companies can make quality clothing while returning to traditional ways of producing goods, according to Rogers.
"Really, this is an old way of making apparel," Rogers said.
Trump seemed to say during the March 3 debate that he would move his clothing operation back to the U.S., where his "Make America Great Again" hats are already produced. Doing so would bring his company's practices into line with his oft-repeated vow to "bring jobs back" from foreign countries.
However, as tends to be the case with his grand promises, it's anyone's guess whether he'll follow through on this one.
The Trump campaign did not respond to a request for comment.
https://www.themadeinamericamovement.com/wp-content/uploads/2016/03/03-11-16-North-Face-4.jpg
960
1128
The Made in America Movement Team
https://www.themadeinamericamovement.com/wp-content/uploads/2017/08/Made-in-America-Movement-Logo_340x156.png
The Made in America Movement Team
2016-03-11 10:46:15
2023-09-22 15:50:36
The North Face Rolling Out Made in America Line