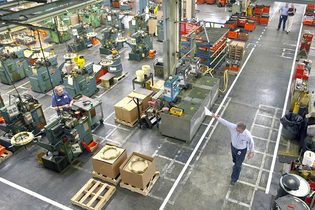 Reshoring: More Companies See Advantage to Manufacturing in the USA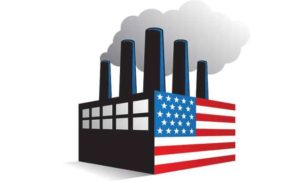 It began as a ripple and is becoming a powerful wave. I'm talking about the reverse migration of manufacturing from China to the U.S.A. — known as reshoring — that appears to be gaining momentum.

At first, the evidence was primarily anecdotal, as companies such as NCR, All-Clad Metalcrafters, Master Lock, Peerless Industries, and Ford Motor announced plans to shift certain manufacturing operations from China to the U.S.
Now, as more companies make similar announcements, what began as a trickle is building into an unmistakable trend. Further evidence can be seen in a new BCG survey of U.S.-based executives, more than half of whom told us they already have plans to bring production back to the U.S. or are actively considering it.
What we learned from the more than 200 survey respondents was eye-opening (though not surprising): Some 54 percent of the respondents told us they're planning to reshore or seriously considering it. Asked the same question in February 2012, just 37 percent of respondents were considering such plans.
The new survey also found a significant increase in the percentage of companies that already have taken steps to shift production back to the U.S. On this question, 21 percent of respondents said they're "actively doing this" or will do so "in the next two years." This was more than double the 2012 percentage.
The main factors driving the reshoring decision were labor costs (cited by 43 percent of respondents), proximity to customers (35 percent) and quality (34 percent). Other factors included access to skilled labor, transportation costs, and supply-chain efficiencies.
The findings confirm that reshoring is more than just a buzzword; it's a fact of life.
When executives consider the total cost of production for many products, especially those intended for the U.S. and other developed markets, the advantage now often shifts to the U.S. Labor costs, workplace flexibility, energy costs, productivity, proximity to market—they all add up to a growing U.S. advantage, which means more and more companies will continue to shift production to the U.S.
This means jobs. As we explained in August in one of our recent "Made in America, Again" reports, Behind the American Export Surge, reshored production from China, combined with production that's being shifted from Europe and Japan to the U.S., could create 2.5 million to 5 million new factory and related service jobs by 2020.
As China gradually shifts its manufacturing emphasis from the export market to the domestic market, reshoring is likely to have less impact on the Chinese economy than it will on the U.S. economy. Assuming the Chinese economy doesn't tank—and there's no reason to believe it will—Chinese factories will have plenty to do to keep up with growing consumer demand at home and elsewhere in Asia.
And don't forget: The fact that it makes good economic sense to reshore some manufacturing doesn't mean it makes good economic sense to reshore all manufacturing. Chinese factories are not about to go silent. As the global economy continues its slow-but-steady recovery, there will be plenty of work to go around.
https://www.themadeinamericamovement.com/wp-content/uploads/2013/10/12-20-16-reblog-more-companie-ssee-advantage-to-mfg-in-the-USA.jpg
210
315
The Made in America Movement Team
https://www.themadeinamericamovement.com/wp-content/uploads/2017/08/Made-in-America-Movement-Logo_340x156.png
The Made in America Movement Team
2016-12-20 11:30:19
2018-03-26 12:26:19
Reshoring: More Companies See Advantage to Manufacturing in the USA