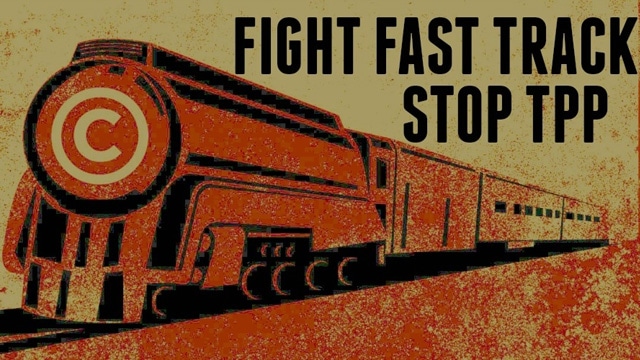 Senate Gives Obama Huge Win On Trade
WASHINGTON — The Senate on Tuesday handed President Barack Obama the biggest legislative victory of his second term, with a dramatic vote clearing the way for major trade agreements with Pacific Rim nations and the European Union.
The 60-37 vote all but ensures the passage of legislation that will allow Obama to "fast-track" his negotiated trade pacts through Congress, preventing filibusters or amendments. Liberals have long assailed Obama's trade agenda, but Republicans successfully wooed a bloc of Democrats led by Sen. Patty Murray (D-Wash.) and Ron Wyden (D-Ore.) to secure enough votes to overcome a filibuster.
With the 60-vote threshold cleared, the path is now open for the Senate to take a final vote on the legislation on Wednesday.
The fate of the bill, also known as Trade Promotion Authority, hinged on whether backers of the fast-track legislation could win over Democratic Sens. Maria Cantwell (Wash.), Heidi Heitkamp (N.D.) and Chris Coons (Del.). All three had pushed Majority Leader Mitch McConnell (R-Ky.) to allow a vote reauthorizing the soon-to-expire Export-Import Bank as part of any deal on TPA. They didn't get one. On his way to the Senate floor, Coons lambasted the chamber for letting financing for exports lapse by failing to reach a deal on the Ex-Im Bank, but it wasn't enough to sway his vote. All three Democrats voted to move forward.
The vote still came down to the wire, thanks to an eleventh-hour reversal by Sen. Ted Cruz (R-Texas), who announced his opposition in a bombastic op-ed for Breitbart News that sent McConnell scrambling for additional Democratic support.
Still, the razor-thin margin of the final vote count masks the fact that McConnell had slightly broader support at his disposal. Sen. Ben Cardin (D-Md.) stood by the table in the well of the Senate for most of the vote, waiting for the measure to get across the threshold of 60. As soon as it did, with a vote by Sen. Dean Heller (R-Nev.), Cardin voted no, suggesting he had been willing to vote yes if needed.
As Heller rushed onto the chamber floor, Sen. John Barrasso (R-Wyo.), standing right outside the door, smiled at him and shouted: "Here's Mr. 60!"
Sens. Mike Lee (R-Utah) and Bob Menendez (D-N.J.), both opponents of the trade legislation, missed the vote, as did supporter Bob Corker (R-Tenn.).
The revival of Obama's trade agenda follows a wild month of congressional maneuvering during which House Democrats nearly derailed the entire project by defeating a Trade Adjustment Assistance measure that would provide financial aid and job training to workers who lose their jobs due to foreign competition.
Although Democrats overwhelmingly support TAA, they revolted against it in the House for tactical reasons. Because the TPA bill depended on TAA's passage, the Democratic defection on TAA dealt an embarrassing, although ultimately temporary, blow to the prospects for Obama's trade pacts.
Now, the fate of the TAA bill remains undecided. Many Senate Democrats insisted their vote on Wednesday was conditional on the passage of separate TAA legislation. The Senate will likely pass that legislation on Wednesday, but the bill faces steeper challenges in the House, where Republicans overwhelmingly oppose it. Obama has said he wants both TAA and the fast-track bill to be enacted. House Speaker John Boehner (R-Ohio) has said he will deliver the votes necessary for its passage.
White House Press Secretary Josh Earnest said Tuesday that Obama expects Congress to send him the TAA bill this week, but didn't say whether the president would sign the TPA bill before that happened. House Democrats could join Republicans to vote down TAA, potentially daring Obama to sign fast-track without the program.
"There's no reason it should come to that," Earnest said. "The commitment that Leader McConnell and Speaker Boehner have made is that there will be a clear path for TAA legislation to arrive at the president's desk."
Murray, on her way to the Senate floor, told reporters she'd been given assurances by McConnell and Boehner that Congress would take up assistance to workers displaced by the deal. In the prior Senate vote on TPA, which took place in May, Murray had urged Democrats not to vote with McConnell without major concessions from the GOP leader. She and Cantwell ultimately cut a deal with McConnell to get a vote reauthorizing the Export-Import Bank. McConnell embarrassed Murray by delivering only a nonbinding vote on the measure.
Democrats now hope to attach a reauthorization to a highway bill as an amendment.
Wyden said Tuesday that Boehner's late promises helped win votes.
"I thought the Speaker's news release this morning was helpful in that regard," Wyden said. The senator added that he had spoken to House Ways and Means Committee Chairman Paul Ryan (Wis.) about a separate customs bill that would plug loopholes in trade enforcement, but did not reveal whether Ryan had committed to a path forward for it.
Votes on the trade deals themselves will come later in Obama's tenure, and the fast-track authority will extend into the next presidency. First in line, however, is the Trans-Pacific Partnership with 11 other Pacific Rim nations. Democrats, labor unions, environmental groups and open Internet advocates have sharply criticized leaked drafts of the pact, saying it will exacerbate income inequality and undermine key regulations. Obama, Republican leaders and the U.S. Chamber of Commerce have all said the deal will boost economic growth.
While the TPP pact is all but certain to pass the Senate, the deal's critics now hang their hopes on tea party Republicans in the House and the complexities of the 2016 presidential campaign. Both Cruz and Sen. Rand Paul (R-Ky.) are White House hopefuls who are dependent on tea party votes, and both voted against the fast-track bill on Tuesday. The House last week narrowly approved fast-track 218 to 208, with 50 Republicans opposed, a number that will have to increase if opponents hope to defeat TPP.
What is TPP? 
https://www.themadeinamericamovement.com/wp-content/uploads/2015/06/06-23-15-HuffingtonPost-fast-track-tpp_common-dreams.jpg
360
640
The Made in America Movement Team
https://www.themadeinamericamovement.com/wp-content/uploads/2017/08/Made-in-America-Movement-Logo_340x156.png
The Made in America Movement Team
2015-06-23 17:50:16
2015-06-23 17:50:16
Senate Gives Obama Huge Win On Trade