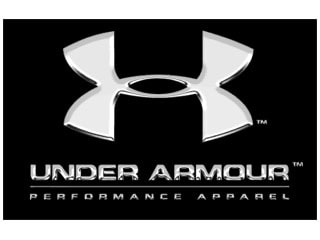 Under Armour, Why Not Made in USA?
Wondering why Under Armour couldn't make some products in U.S.?
When I consider what Kevin Plank, the CEO of Under Armour, has going on — running a global sports apparel company that broke $3 billion in sales last year; developing a new hotel in Fells Point across the harbor from UA's Baltimore HQ; rolling out a sparkling vision for the redevelopment of Port Covington, including a whiskey distillery; raising thoroughbred racehorses on historic Sagamore Farm — all I can say is: Whew!
Plank has proven to be a smart businessman and a good citizen of Baltimore and Maryland.
The only thing that seems to be missing from Plank's big plans is a factory that would put his fellow Marylanders to work making some of the products Under Armour sells around the world.
I realize that sounds like a quaint idea. American apparel and shoe companies have been manufacturing their products in Latin America and Asia for so long that, by now, most of us assume it could never be otherwise again. We assume those very cool but pricey shirts, pants and jackets bearing the UA logo would simply cost too much if they were made here. Labor is so much cheaper in Mexico and China, and yadda yadda yadda.
But why couldn't Under Armour stitch together some of its products here — in a Maryland city or town, where jobs are needed — and market them as "UA Made in the USA"?
Doesn't that declaration have cachet with its young, hip and fit customer base? Would the men and women who already like and buy UA products pay a few bucks more for clothing manufactured at Port Covington, or on the Eastern Shore or, say, near Cumberland in Allegany County?
Sam Poser, an expert analyst of the sports apparel and shoes trade for the Sterne Agee investment group, said in a telephone interview that, if Under Armour could maintain quality and still make money, domestic manufacturing might be a possibility.
Product quality, he said, is vital to the UA brand, and product quality is tied to manufacturing costs. And cheap labor makes product quality sustainable. I get that. We all do.
But it seems that, if Under Armour were to make a choice to have a limited manufacturing operation here, it could save other costs, starting with shipping.
Shoes would be hard to make domestically, Poser said, because of the machinery needed, but sewing operations, on the other hand, might not be as costly to establish in the U.S.
Manufacturing shoes and apparel is not completely foreign. New Balance shoes, for example, are manufactured in the United States.
Does "Made in USA" still matter to Americans?
Is everything about price point?
The way I see it, Under Armour makes a high-quality product, stuff that's built to last, and so far people don't seem to mind paying for it.
Personally, I'm not going to buy a UA product every week, every month, maybe not every year. But I'm willing to spring for the quality. And I might spring more often if I knew the product I was buying came from a factory in Port Covington or Easton or Frederick.
You can call that old-school thinking, but it's also green thinking: Products made in the U.S. are likely have a smaller carbon footprint. Most importantly, they would provide jobs for people in a city or county where the unemployment usually runs higher than Maryland's statewide rate.
Recently, Under Armour tried to woo NBA All-Star Kevin Durant to endorse UA's basketball shoes over Nike's. Plank's company offered Durant $280 million over 10 years. Durant still went with Nike, but clearly, as it surpasses Adidas and gains a bigger piece of the athletic footwear and apparel market, Under Armour has money to invest.
Maybe the company could invest some of it in American manufacturing.
"Imagine if they took $280 million that they were going to pay Kevin Durant and used that to pay U.S. workers," David Scharff, a Baltimore physician, wrote me in an email after I suggested in a recent column that Under Armour get into manufacturing at home. "How many Baltimoreans could they employ with $28 million a year? Two-hundred-and-eighty workers making $100,000 (pay, 401k, health benefits). What would it be worth in marketing value? What advantage over Nike would that be in the marketplace?"
It certainly seems like a way to differentiate a product line: "UA Made in the USA."
According to its website, the company manufactures some "quick turn" products for high-profile athletes, teams and leagues in its distribution facility in Glen Burnie, "an immaterial portion of our total net revenues."
But who's to say that expanding that operation for the retail market — and marketing UA Made in the USA — wouldn't open a larger door for the company?
Over the last few weeks, I sent a couple of emails to Under Armour asking if the company had considered manufacturing some products on U.S. soil. If they ever get back to me, I'll let you know what they say.
To be continued.
https://www.themadeinamericamovement.com/wp-content/uploads/2015/10/10-25-15-The-Baltimore-Under-Armour-logo.jpg
240
320
The Made in America Movement Team
https://www.themadeinamericamovement.com/wp-content/uploads/2017/08/Made-in-America-Movement-Logo_340x156.png
The Made in America Movement Team
2015-10-25 19:10:40
2015-10-25 11:37:58
Under Armour, Why Not Made in USA?