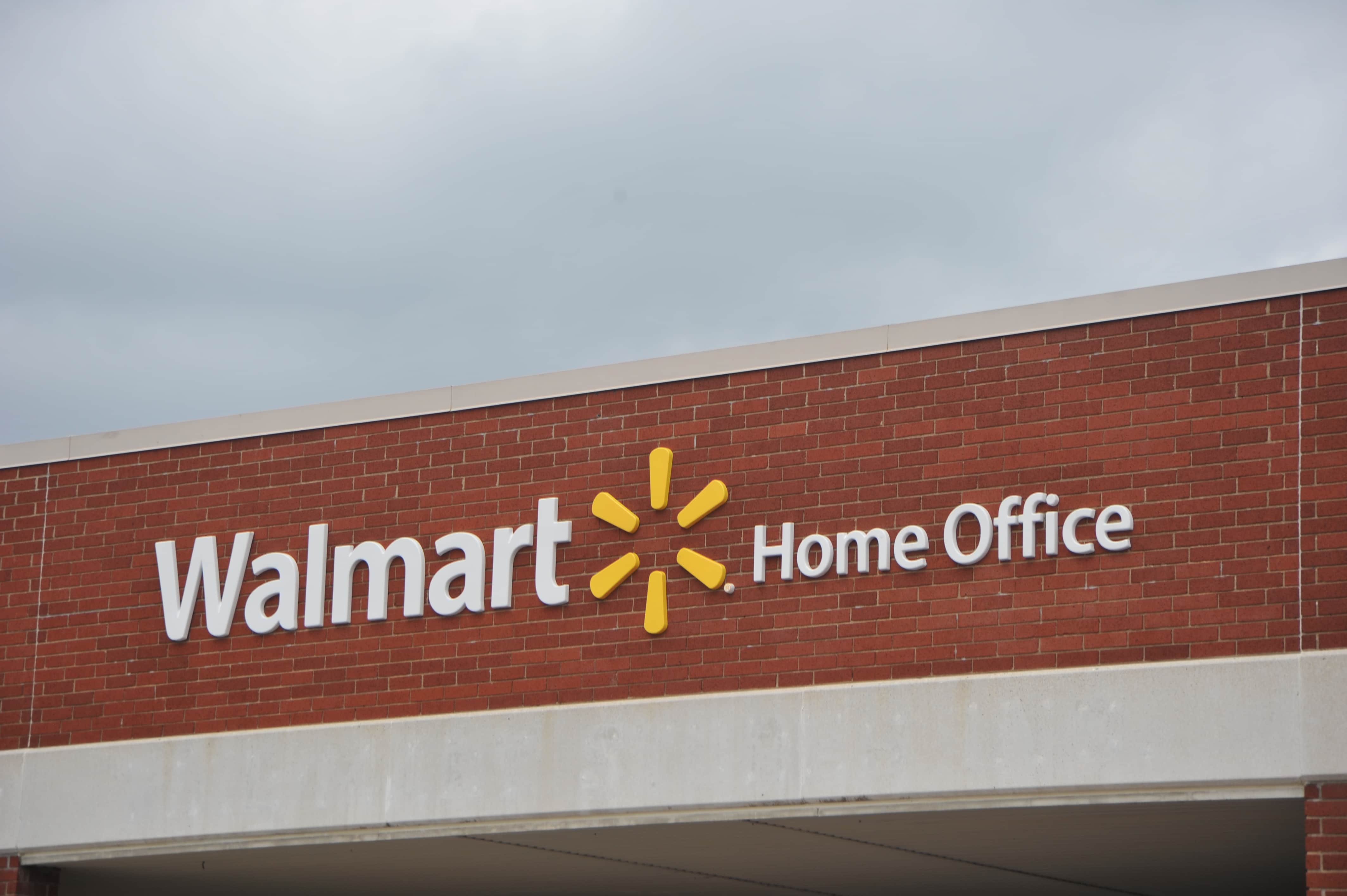 Walmart: Opening Our Doors – to Open Bigger Ones Across America
100 new hires. That's how many Emilia PC expects to add by the end of this year, all resulting from one step the beauty product manufacturer took roughly 12 months ago: attending Walmart's Open Call for products that support American jobs.
That's 100 people who can now choose local employment in De Kalb, Miss., a town of less than 1,000 where Emilia – one of the largest manufacturers of private label and contract health and beauty products in the world – chose to re-shore its merchandise from Israel.
Emilia PC's decision is the kind of win we're working hard to help make happen more often in the months ahead. When we pledged to buy an additional $250 billion in products made, assembled, sourced or grown in the U.S. through 2023, we recognized it was bold. But we're committed to growing U.S. manufacturing and encouraging the creation of American jobs. Supported, in part, by two previously unprecedented events – our Open Call to suppliers and U.S. Manufacturing Summit – we're on target to reach this goal.
On July 7 and 8, we're going to make a good thing even better by bringing both of these events together under one roof. We'll host the "Made in USA" Open Call and U.S. Manufacturing Summit, at the Walmart home office in Bentonville, Ark.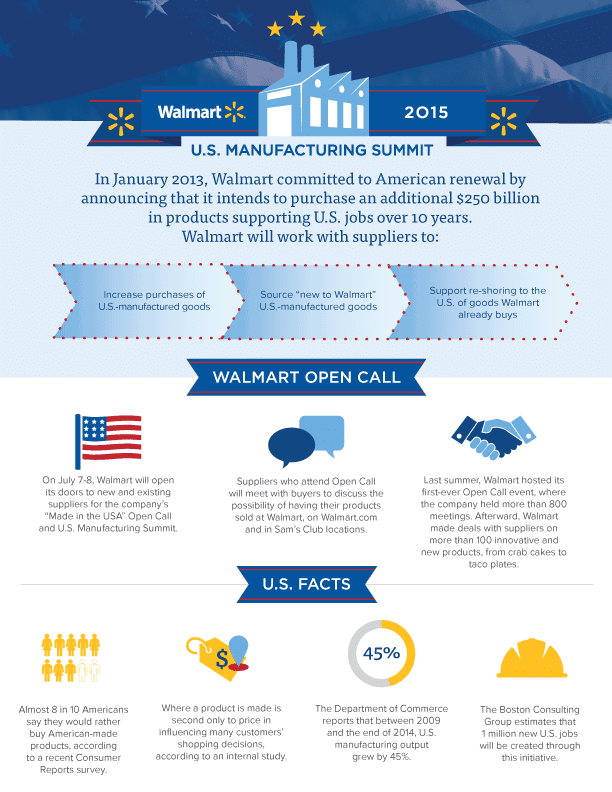 Hundreds of current and potential suppliers from across the country will be face to face with our buyers, pitching their products for the chance to get on shelves at Walmart, Sam's Club and Walmart.com. Meanwhile, Walmart executives and industry experts will be making valuable connections with suppliers, state representatives and economic development organizations.
Separately, our Open Call and U.S. Manufacturing Summit events sparked countless success stories. Hugh and Nicole Jarratt of Jarratt Industries pitched their plastic taco plates, 1 million of which are now for sale on the shelves of Walmart stores across the country. What began for Luxurien International as an opportunity to sell its contemporary metal bands, camouflage rings and exotic wood jewelry on Walmart.com has grown to include 600 Walmart stores. Luxurien expects to hire an additional 35 employees in 2015 and will break ground on a state-of-the-art production facility near Salt Lake City. And these are just a few from a growing list of examples.
Imagine the possibilities with all of these relationships and opportunities now being hatched at the same time, under one roof. This is how business – and innovation – gets done.
https://www.themadeinamericamovement.com/wp-content/uploads/2015/07/07-08-15-Huff-Post-Scott-Paul-Walmart-infographic-Walmart-LOGO1.jpg
2832
4256
The Made in America Movement Team
https://www.themadeinamericamovement.com/wp-content/uploads/2017/08/Made-in-America-Movement-Logo_340x156.png
The Made in America Movement Team
2015-07-08 13:41:22
2015-07-08 13:44:20
Walmart: Opening Our Doors – to Open Bigger Ones Across America