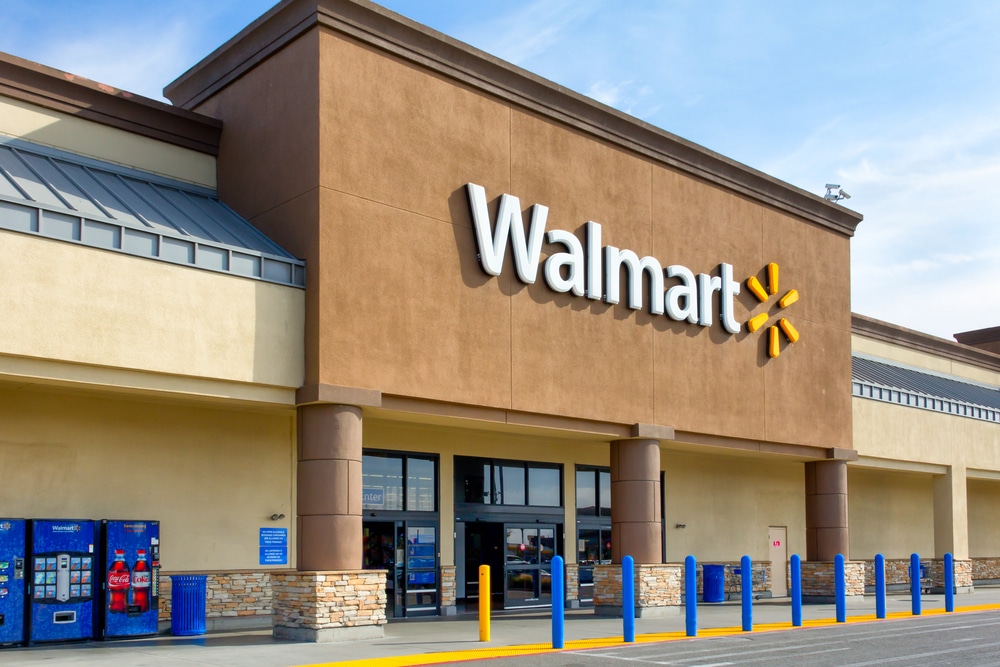 Walmart's Suppliers Are Finally Fighting Back
After years of meeting demands for ever cheaper prices, many Wal-Mart Stores Inc. suppliers are saying no to new margin-squeezing storage fees and a payment schedule that could delay for months how quickly some are paid.
The world's largest retailer says the changes, laid out for vendors starting in June, reflect a push to simplify its relationships with suppliers, put them all on the same footing and reduce costs so it can offer customers the lowest prices. But some vendors see the new policy as an attempt by Wal-Mart to fatten its margins and offset wage hikes for store workers earlier this year.
Saying the new fees will hurt their own bottom lines, several vendors are hiring lawyers, and a top executive from at least one supplier visited Wal-Mart's headquarters in Bentonville, Arkansas, in hopes of reversing all or some of the new terms. Two large suppliers with well-known brands that asked not to be identified for fear of hurting their relationship with Wal-Mart have refused to accept the terms and plan to use their size as leverage to negotiate a better deal.
'Fees Sting'
"Any established supplier doing business with Wal-Mart is already offering by all means the lowest price possible," said Carol Spieckerman, a consultant who works with several Wal-Mart vendors. "So these fees certainly sting."
Wal-Mart began sending letters to 10,000 U.S. suppliers in June asking them to pay to use its distribution centers, warehouses and for shelf space in new stores, according to letters obtained by Bloomberg News and interviews with eight suppliers and industry consultants. Under the new rules, the frequency of payments depends on how quickly a supplier's inventory moves.
Not all 10,000 suppliers will face higher charges because some were already paying to use Wal-Mart warehouses. Others won't see a change to when they are paid.
Traditionally Wal-Mart has largely avoided the extra fees some other retailers charge, so the policy change was a surprise, said Leon Nicholas, a senior vice president at Kantar Retail, which advises dozens of Wal-Mart suppliers.
"What is so shocking this round is that they are being aggressive not in asking suppliers to take costs out of the system so the supplier can lower prices, but instead adding cost into the system," Nicholas said. "It looks as though they are trying to have it both ways and trying to pad their own margins where they are facing cost pressure."
Added Pressure
Vendors were already feeling added pressure from Wal-Mart to cut costs after the retailer told them earlier this year to dial back on marketing and promotions and use the savings to lower their prices, he said.
Wal-Mart says the new fees aren't an effort to offset wage increases for store workers, but part of an overall strategy to revive the U.S. business, which includes everything from making stores warmer to how employees manage inventory and stock shelves, said Wal-Mart spokeswoman Deisha Barnett.
"It isn't going to always be easy for our suppliers," she said. "Change isn't easy. But we firmly believe driving everyday low cost that gets to everyday low price has proven to wow our customers. It increases sales volume for us and our suppliers."
Barnett said Wal-Mart is willing to negotiate with suppliers and takes into account many factors — history with the vendor, quality of the products — to decide if the relationship is worth continuing. To help suppliers adjust to the less frequent payments, Wal-Mart is encouraging them to seek low-interest loans through an existing financing program. But those that don't agree to the new terms may find their Wal-Mart business affected, she said.
Punishing Suppliers
Wal-Mart could punish suppliers that don't agree to all or some of the new terms by cutting back shelf space for a product, giving it less favorable placement in the store or dropping a supplier all together, Nicholas said. While it's unlikely a major brand like Tide detergent or Huggies diapers would disappear from Wal-Mart shelves, that could be the case for smaller vendors selling less well-known brands, he said.
With nearly $500 billion in sales last year, Wal-Mart is the largest customer for many packaged-goods companies, such as General Mills Inc., Kellogg Co. and Hanesbrands Inc., which get more than 20 percent of their revenue from Wal-Mart, according to data compiled by Bloomberg.
"You can push and push, but at the end of the day you know where the power lies," Nicholas said. Wal-Mart "has substantial negotiating leverage."
Firing Workers
A senior executive for a major supplier said if it doesn't successfully roll back the new fees, the company will pass the increases on to its own suppliers. That's a luxury unavailable to smaller vendors, so the new policy will likely hurt them more, the executive said.
A smaller supplier, notified of the fees late last month and given two weeks to accept, said it won't be able to make a profit on its Wal-Mart business under those terms unless it fires workers or cuts wages and benefits.
The company will also have to borrow money to cover the change in payment terms, which will means it will now be getting paid every 90 days rather than every 30 days, an executive said. Officials there are still trying to determine if they should accept the costs or risk losing business from Wal-Mart, their largest client.
While the charges could be painful, the investments Wal-Mart is making in its stores, website and supply chain will benefit suppliers in the long run, said Spieckerman, the retail consultant.
"These fees are a result of a new retail reality," Spieckerman said. "This is the price of not just selling things to Wal-Mart, but leveraging Wal-Mart's massive platform."
https://www.themadeinamericamovement.com/wp-content/uploads/2015/09/09-25-15-Forbes-Walmart-Suppliers-Fighting-Back.jpg
667
1000
The Made in America Movement Team
https://www.themadeinamericamovement.com/wp-content/uploads/2017/08/Made-in-America-Movement-Logo_340x156.png
The Made in America Movement Team
2015-09-25 18:34:54
2015-09-25 11:51:21
Walmart's Suppliers Are Finally Fighting Back