Diverse Solutions dsIDXpress Review and Comparison

Diverse Solutions' dsIDXpress Overview
Diverse Solutions' dsIDXpress offering was once one of the best IDX and home search offerings available to real estate agents in the United States. It has since fallen from glory.
In 2010 and 2011, Diverse Solutions was one of the best offerings available to power the home search on your website. Frequently, when a company is acquired, it gives them additional fuel to improve the product and past clients get even more value for the same price. That is not what happened as the course of multiple acquisitions and moves of the Diverse Solutions' team.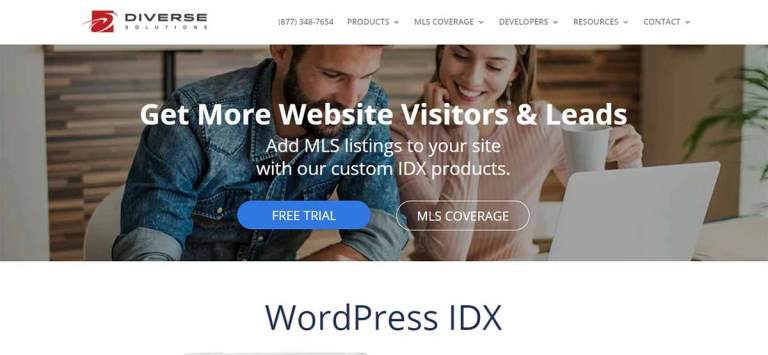 Try to follow along in what happened to the company. Zillow acquired the company in 2011 for $7.8 million in cash and stock. Trulia then bought Market Leader for $355 million in 2013. Zillow then bought Trulia in 2015 and sold Market Leader to private-equity backed Constellation Software for only $23 million. In 2016, Zillow then sold Diverse Solutions to Market Leader.
Some agents have felt the product saw little real advancement during these years. Regardless of the reasons, dsIDXpress is no longer the best choice for IDX wordpress plugins.
Diverse Solutions' dsIDXpress Pros & Cons:
Diverse Solutions' dsIDXpress Pros:
MLS Coverage: dsIDXpress has the largest MLS coverage of any of the IDXs in the United States with more than 600 MLSs covered. 
Paid Media Upgrade: The company offers an additional product called Traffic Workx that gives you a guaranteed number of website visitors per month. While you will do better hiring a marketing agency to help you create and optimize your ads, this is a nice, simple way to test the waters if you are using dsIDXpress.
Free Trial: Several IDX plugins (e.g. IDX Broker) no longer offer trials. Diverse Solutions still does. 
SEO: dsIDXpress scored right in the middle of the pack for SEO friendliness. They used to be near the top. While they do beat out IDX Broker and iHomefinder's plugins, they score much lower than Showcase IDX in our 2021 IDX Report.
Updates to the plugin: Many agents told us that they felt like the plugin had not really been supported in years but that recently the company had begun making updates once again.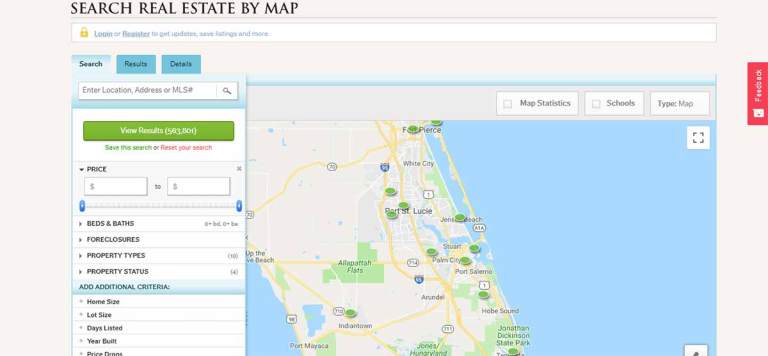 Diverse Solutions' dsIDXpress Cons:
Customer Support: One of the biggest complaints we heard was poor quality customer service. Given that they are a company, owned by Market Leader, which is itself owned by another much larger company, that is not surprising.
Setup Fee: $99.95 setup fee
Consumer/Visitor Retention: In our tests of 135,000+ consumers and analyzing the data from thousands of real estate websites, dsIDXpress only retained 19.8% of qualified leads on the consumer website. Most of the other visitors went to Zillow or Trulia, which means if you're an agent, your clients' contact info is being given to your competition.
Plain Design: The search experience, search results, and listing detail pages feel dated.
What makes dsIDXpress by Diverse Solutions unique?
Not much today. Their coverage makes them a usable solution for MLSs that are not covered by better IDX solutions. Their pricing is a "low cost" option for those agents simply wanting to add home search to their site to say they have it.
Diverse Solutions' dsIDXpress Pricing:
Basic: $49.95 / month
Pro: $75.95 / month
Traffic Workx: $299.00
Additional fees:
There is a $99.95 setup fee
MLS Pass-Through Fees. All home search and IDX brokers will have a fee that passes through the additional access fees the MLS's charge for access to the MLS data feed. These could be as low as zero and as much as $500 per year for a few MLSs. Where there are fees, they'll typically be between $5 and $20 per month. Note that this fee is not a profit to the IDX as it simply covers their costs to the MLS for pure access, not counting the large amount of work that must be done to normalize and work with the data from each MLS.
dsIDXpress Summary
If you are an agent looking for the lowest cost option regardless of ROI or desire to have a site the majority of your clients will use, dsIDXpress will let you save a few hundred dollars per year. If you're a developer that needs an IDX where the other vendors do not have coverage, it's a good option to let you complete your website.
If you are in a market covered by Showcase IDX or another vendor, make sure to look at them.
Need help building your website? See the Top 17 Real Estate Marketing Agencies in the United States
Looking for in-depth reviews on