Showcase IDX Review

Showcase IDX Overview
Showcase IDX is the leading IDX and home search powering real estate websites. If Showcase IDX covers your MLS, it is the only choice for numerous reasons we'll walk through in this review.
Showcase IDX was founded in 2003 and started building complete websites for agents with their own IDX. Many companies have tried this but it is extremely hard to do home search correctly. It's accepted knowledge within the real estate industry that Zillow spent approximately $25 million just to ingest and normalize data. A small company cannot hope to do that, build home search tools that consumers want, and also build many other pieces of marketing technology (MarTech) that agents need.
About 7 years ago, when other IDXs (IDX Broker and iHomefinder) started to expand into other product offerings and in some cases compete with their developer/agency partners, Showcase IDX decided to focus on doing one thing extremely well – IDX and home search. Since then, the company raised a private equity round, expanded their team in Atlanta, GA, and made their home search even better. 
The Real Estate Standards Organization also highlighted their work in 2019 in a RESO case study on the latest real estate technologies among IDXs, home searches, and multiple listing services (MLSs).
In our 2021 IDX and Home Search Report, the largest real estate technology study ever, Showcase IDX was the clear winner. They also made the list of the 7 Best Real Estate Tools for Top Producing Agents. Read why below.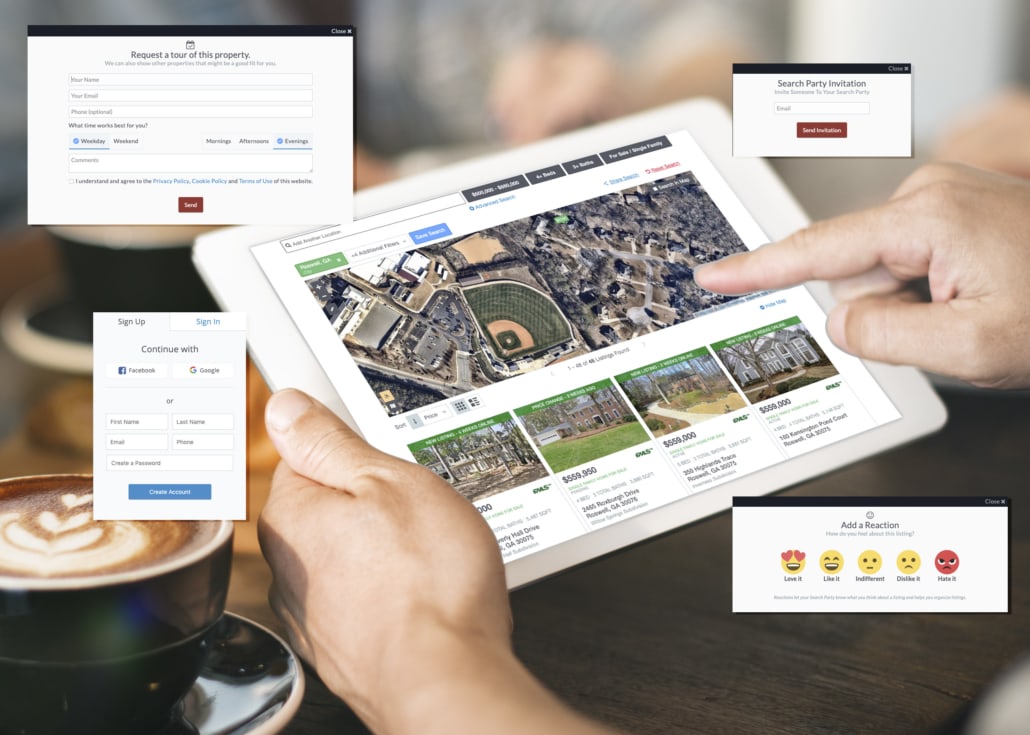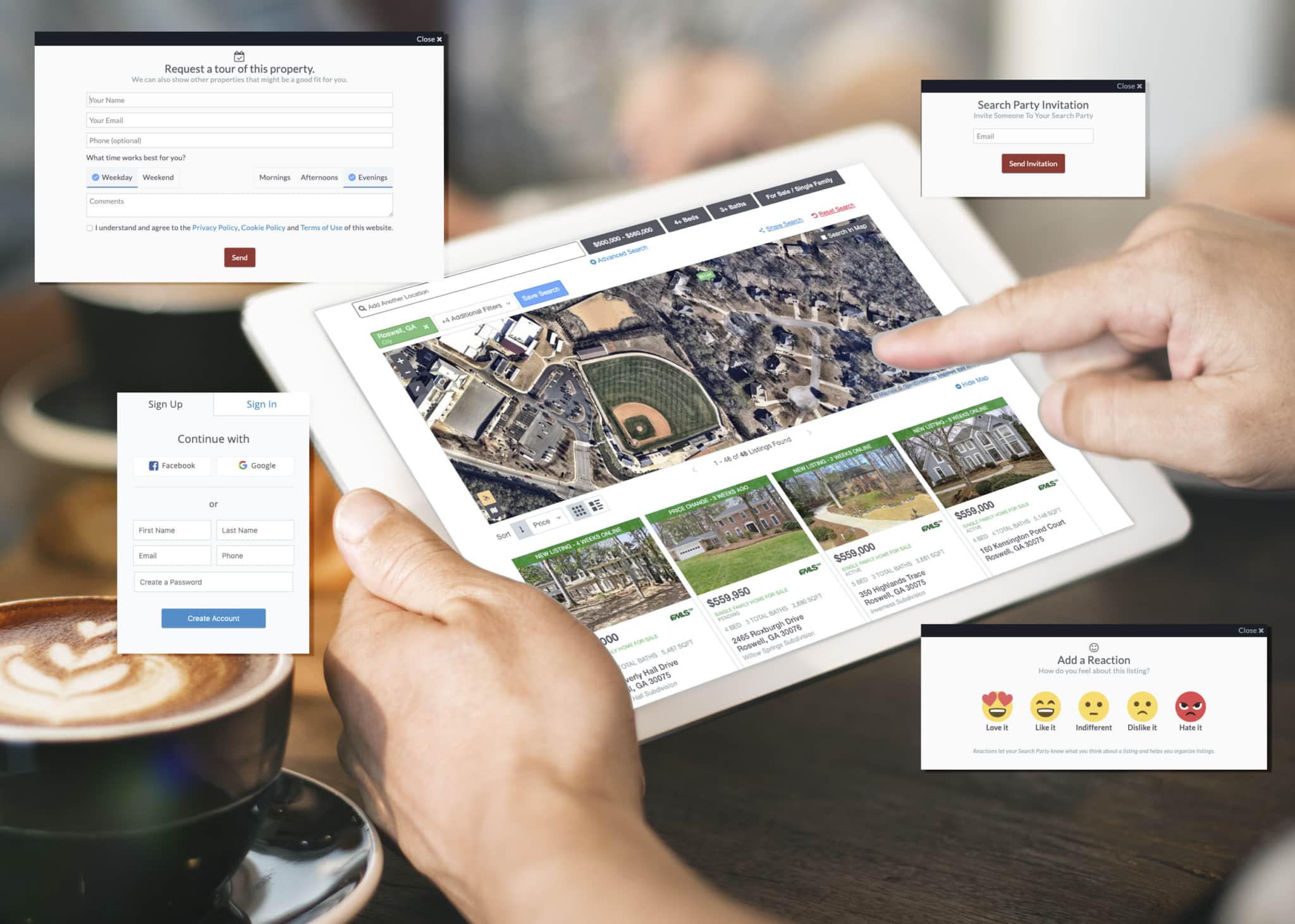 Showcase IDX Pros & Cons:
Showcase IDX Pros:
Modern Home Search Feel: Like it or not, Zillow changed consumer expectations. Free IDXs provided from many MLSs and many IDXs feel outdated and clunky. While some all-in-ones and one other IDX have updated their user interface, Showcase IDX outperformed EVERY IDX plugin and all-in-one platforms in our study.
Chosen by Consumers over Zillow: We tested 25,000+ real estate websites and major portals with 135,000+ qualified buyers/sellers. We expected Zillow and Trulia to still rank the best because of the "Coca-Cola Effect" or "Google Effect" of brand recognition, but we were wrong. Consumers consistently chose websites powered by Showcase IDX over Zillow. When asked why the preferred websites powered by Showase IDX, buyers and sellers told us

the search feel and functionality
the ability to do private searches with their friends & family on the agent's website and
they knew their agents kept their contact and budget information confidential, unlike Zillow.

Friends & Family Search: Few people search for a home alone. Showcase IDX's search allows your clients to invite family and trusted friends to their search. They no longer have to trade emails and text messages. Instead, the agent gets to meet more influencers and the consumers can more easily collaborate. 
Advanced Polygon Search: They are the only IDX that allows you to create multiple polygon boundaries within one search, and it works much better than others on mobile.
SEO and Google Rankings:  Other outdated IDXs and many all-in-one tools use iFrames and subdomains. Google hates them and they make it hard to make the search/listings feel like they're part of your site. Showcase IDX was built with SEO in mind and work differently than every other IDX. Their proprietary technology makes your search and listing data appear as native content. With the right content and SEO, individual agents are consistently able to outrank Zillow, Trulia, Redfin, and others. 
Customization: Showcase IDX works primarily with Shortcodes, which makes it highly customizable and to embed within your website.
Deep Integrations with Follow Up Boss and LionDesk: Because the company focuses on IDX and home search, they've partnered with the best-of-breed tools in other areas.
Support: Most other IDXs are known to have long wait times to even hear a response from support, much less receive a resolution. The reviews for Showcase IDX frequently talk about how they answer the phone and are happy to do a screen share to support both agents and web developers.
Higher Visitor Retention on Your Website: Clients will actually want to use your website when searching for a home.  Other IDXs see 60% – 94% of qualified leads still go to Zillow or other portals to do their searches. Even Real Geeks still showed 47.5% of visitors go to another site to perform their search. Showcase IDX only saw a leakage of just 4.3%, and we attribute that to the brand recognition that Zillow and Realtor.com have established. That means Showcase IDX retains 9.8x more clients than IDX Broker and 4x more clients than the typical iHomeFinder website, in our study.
Pricing: Simple, transparent pricing. 
They Do NOT Compete with Website Developers: This would not normally need to be listed as a "pro" but as IDX Broker and iHomefinder have begun selling websites, that puts them in competition with most web developers and marketing agencies. We always recommend agents work with one of the top real estate marketing agencies or a local agency, as most tool or platform companies that offer websites underperform in our tests.
Showcase IDX Cons:
MLS Coverage: While Showcase IDX covers 1.1+ million Realtors and agents, they do not have the coverage of IDX Broker, Diverse Solutions, or iHomefinder. For agents within their coverage area, this does not matter. If the company does not cover your MLS yet, you'll have to wait.
Sold Data: This is a "check the box" feature for some agents even though our tests show that it does not improve search rankings or the consumer experience. If having access to sold data is more important than the other features, you're out of luck.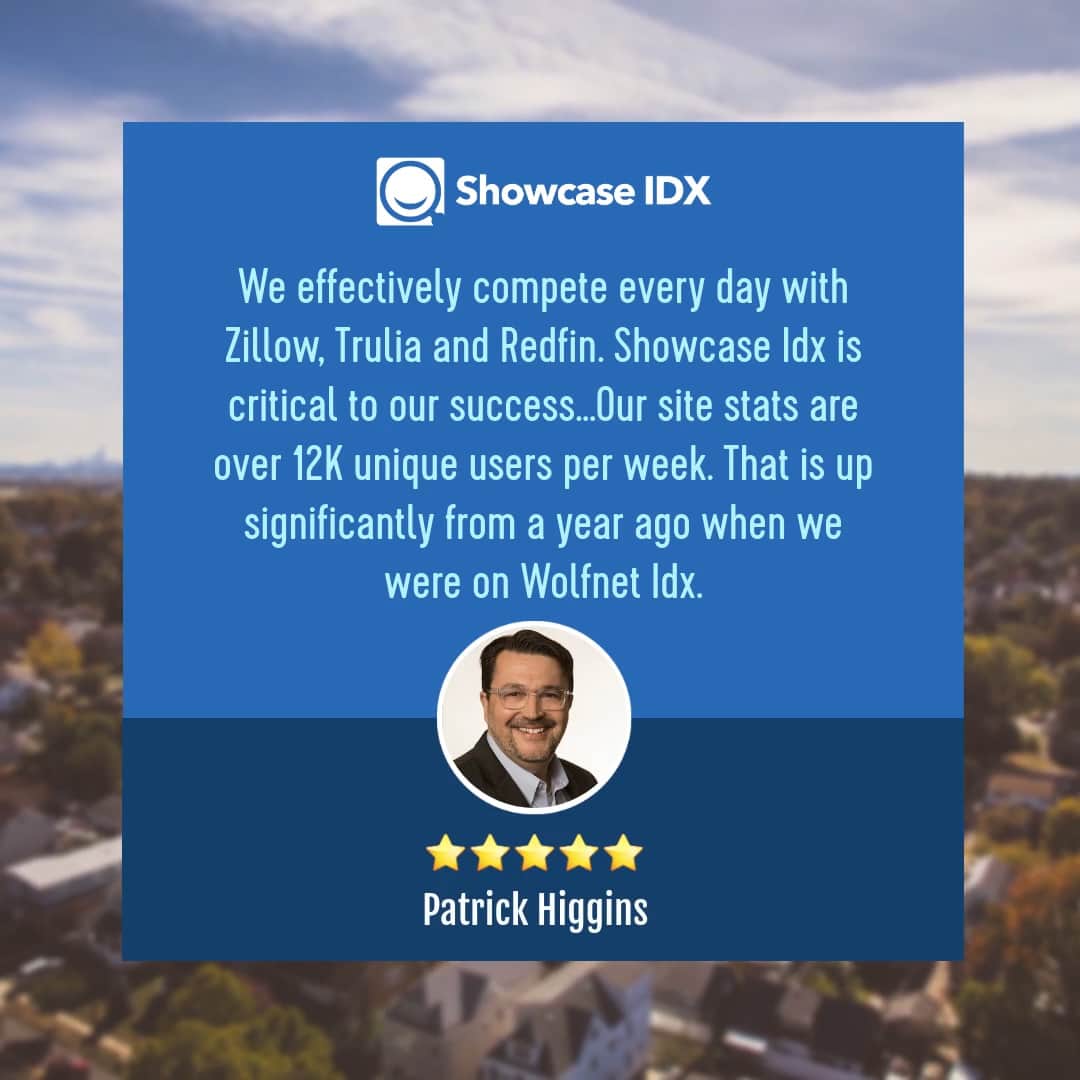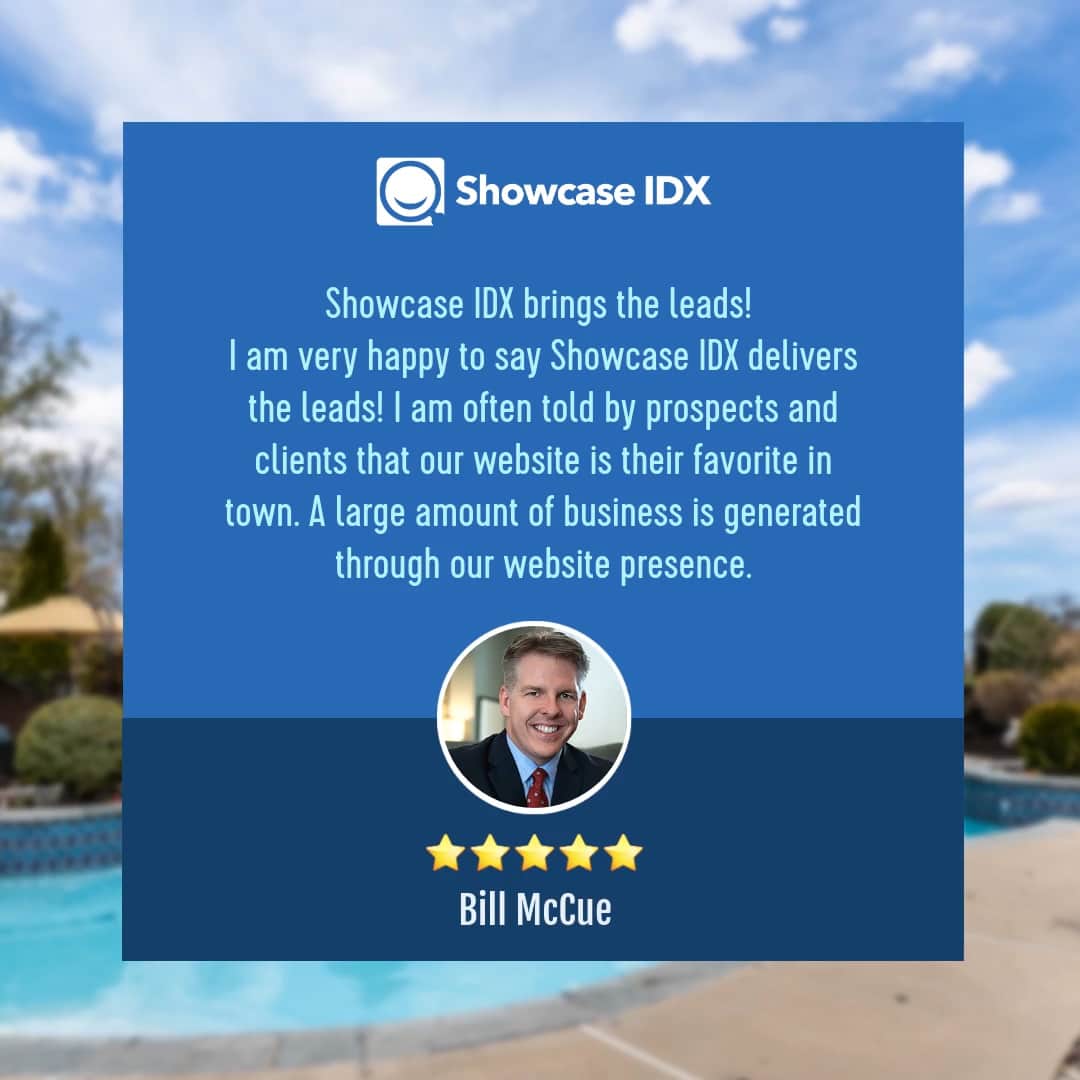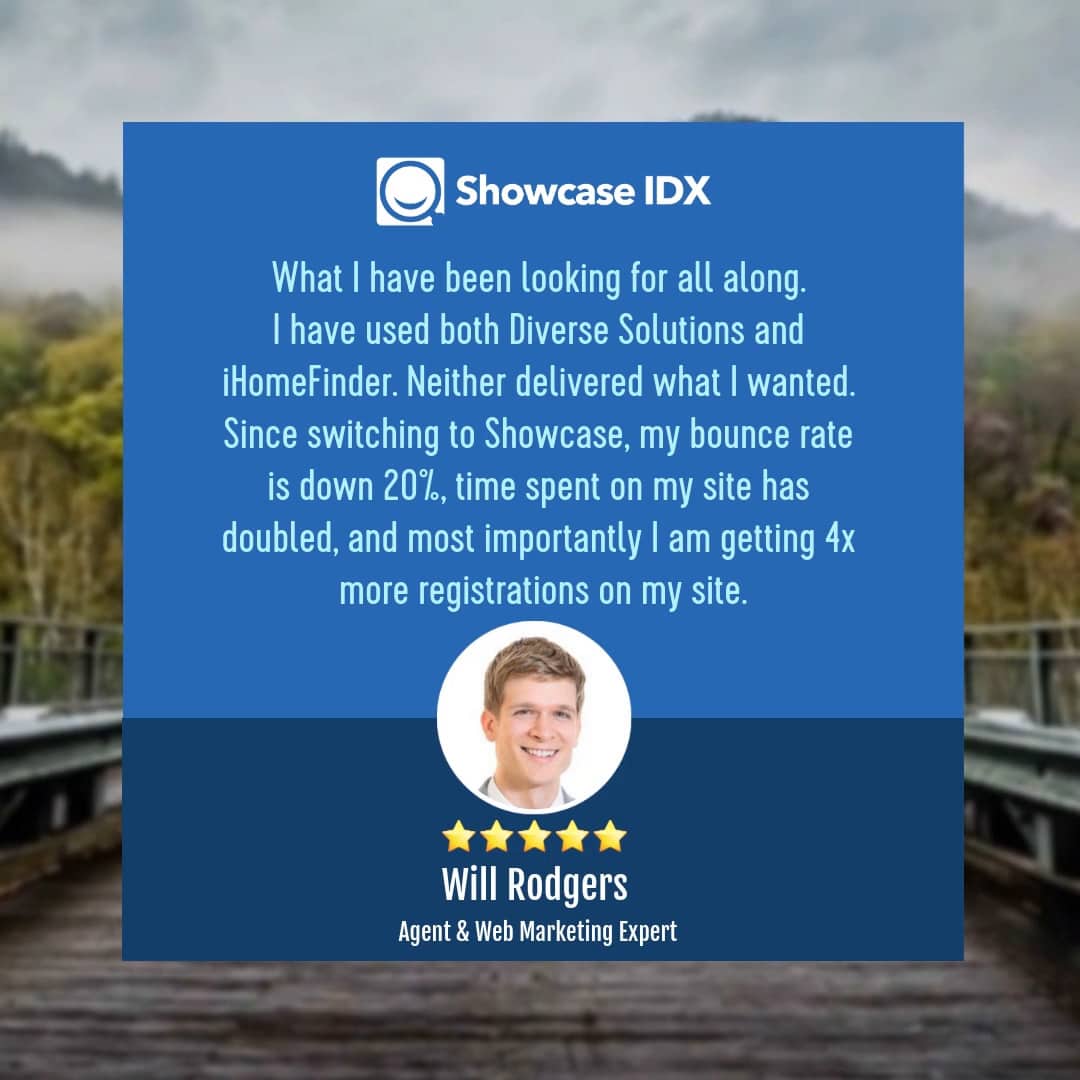 What makes Showcase IDX unique?
The company's focus on doing one thing (IDX/home search) and doing it exceptionally well. They've built a home search that consumers actually use and that helps real estates fulfill their role as the trusted local real estate experts – something that a portal could never do.
Showcase IDX Pricing:
Essentials: $59.95
Premium: $99.95
Additional fees:
ZERO setup fees
MLS Pass-Through Fees. All home search and IDX vendors will have a fee that passes through the additional access fees the MLS's charge for access to the MLS data feed. These could be as low as zero and as much as $500 per year for a few MLSs. Where there are fees, they'll typically be between $5 and $20 per month. Note that this fee is not a profit to the IDX as it simply covers their costs to the MLS for pure access, not counting the large amount of work that must be done to normalize and work with the data from each MLS.
No fees for having multiple MLSs (other IDXs charge for this feature)
Showcase IDX Summary
"Showcase IDX is the best IDX software across both plugins and all-in-one platforms, including map search, a great mobile polygon search, lead routing, 9 lead generation CTAs (call-to-action), and more features. It does not use iFrames or subdomains and works in a way that makes it easy to rank community pages on Google, if you put in the work. Showcase IDX retains 9.8x more clients than IDX Broker and 4x more clients than the typical iHomeFinder website, in our study. They do not have coverage of every MLS though. If you're one of the 1M+ agents that they cover, you have access to the best performing IDX home search. If not, sign up to be notified as they expand into your area." – 2021 IDX and Home Search Report.
Need website developer or marketing expert to help you build your site? See our Top 17 Real Estate Marketing Agencies in the United States or one of Showcase IDX's Certified Partners.
Looking for in-depth reviews on