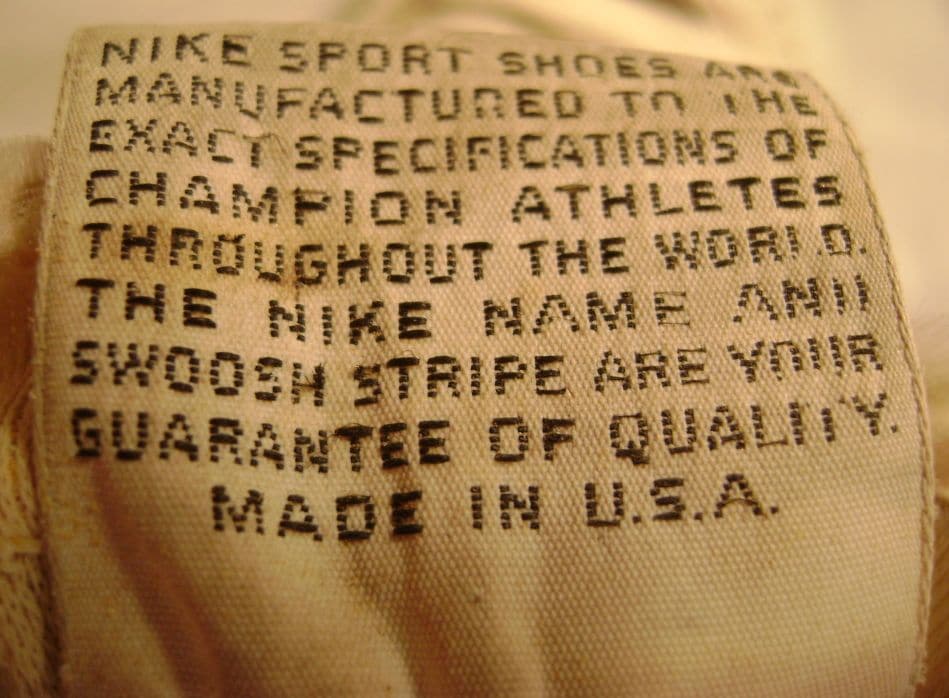 Nike To Create 10,000 Jobs in U.S. with Approved Trade Pact
As it prepared to welcome President Obama to its headquarters campus Friday morning, Nike announced it would pour more money into advanced footwear manufacturing in the United States if and when the Trans-Pacific Partnership free trade agreement is approved.
"Footwear tariff relief would allow Nike to accelerate development of new advanced manufacturing methods and a domestic supply chain to support U.S.-based manufacturing," the company said in a news release issued early Friday morning.
This advanced manufacturing model would create up to 10,000 manufacturing and engineering jobs in addition to thousands of construction jobs and up to 40,000 indirect supply chain and service jobs in the United States over the next decade, the company said.
The announcement did not describe the manufacturing method the company would develop, nor whether it would be for footwear or clothing or both. Neither did the announcement specify where the U.S. manufacturing would be located.
As it stands now, nearly all of Nike's footwear and apparel production occurs in factories overseas that have production contracts with the company. Those factories employ slightly more than a million people, with footwear production concentrated in Vietnam, China and Indonesia. Vietnam, one of the 11 signatories to the proposed TPP, is home to one-third of the Nike contracted factory workers.
But Nike, the world's largest sports footwear and apparel brand with more than $28 billion in annual sales, said an approved and ratified TPP could alter that model.
"We believe agreements that encourage free and fair trade allow Nike to do what we do best: innovate, expand our businesses and drive economic growth," Nike chief executive Mark Parker said in the release. "Nike has always led the way in product innovation, and now we will be able to accelerate our investments to continue to drive manufacturing innovation."
Manufacturing in the United States would allow Nike to deliver products faster to market, create innovative new types of footwear, provide customized solutions for consumers and advance its sustainability goals, the company said.
"We commend President Obama for his strong leadership to advance these important trade initiatives," said Parker. "Our employees and our business depend on free trade and the ability to reach athletes and consumers around the world."
Nike employs 26,000 people in the United States, including more than 8,500 in Oregon, and does business in 190 countries around the world. The company contributes an annual economic impact to Oregon of more than $2.5 billion.
Nike has a small manufacturing footprint in the United States currently that includes footwear air-sole manufacturing in Oregon, among other places.
Nike's announcement comes as the company is in the midst of a massive expansion of its office footprint on the northeast corner of the sprawling campus, located next to Beaverton.
That expansion resulted from a tax-break agreement between the state of Oregon and the company that obligated it to create at least 500 jobs and locate the construction project in the state.
–Allan Brettman
503-294-5900
https://www.themadeinamericamovement.com/wp-content/uploads/2015/07/07-17-15-NIKE-Made-in-USA-Label.jpg
698
949
The Made in America Movement Team
https://www.themadeinamericamovement.com/wp-content/uploads/2017/08/Made-in-America-Movement-Logo_340x156.png
The Made in America Movement Team
2015-07-17 10:48:12
2015-07-17 10:48:12
Nike To Create 10,000 Jobs in U.S. with Approved Trade Pact