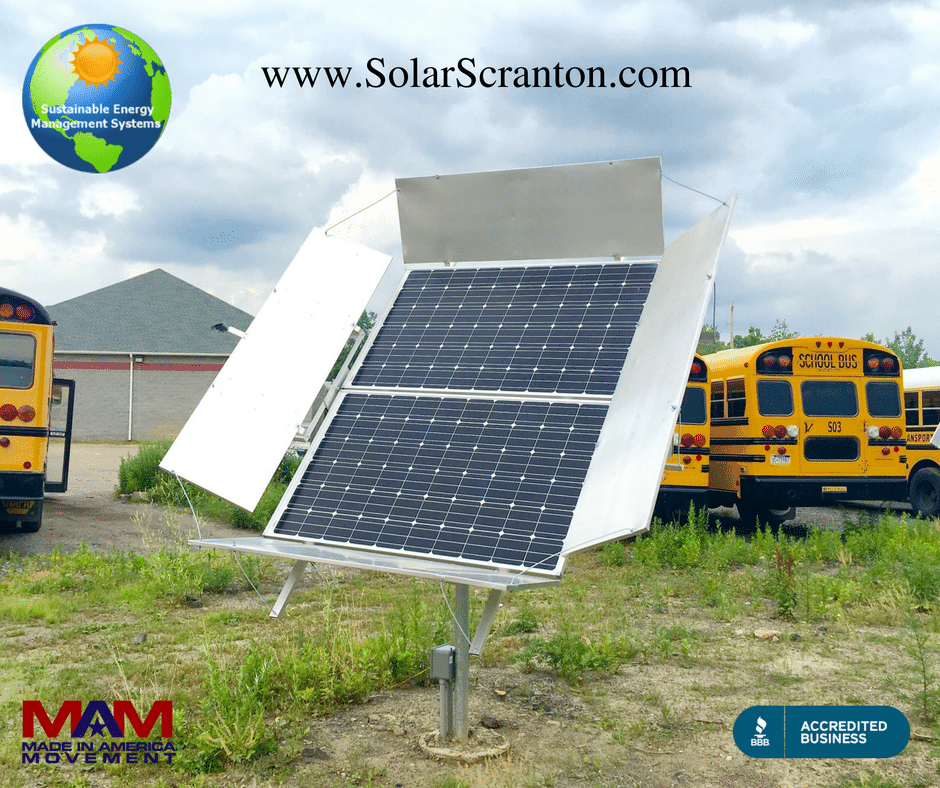 Business Booming for Scranton-Based Solar Company
A homegrown way to harness the sun's energy is gaining traction.
We first told you about a new solar technology developed by an inventor from Scranton more than a year ago.
Something different is breaking up the landscape at Woodland Stables near Daleville. Robert Loven and his company Sustainable Energy Management Systems installed solar panels just this week.
The 15 panels are the latest in 12 solar systems Loven and his team have installed in about a year's time.
"We went from doing one or two machines in a system for a residential customer to 15 machines for this residence right here, and we've done about a dozen of them so far," said Loven.
These panels are designed to rotate slowly following the sun Loven says, allowing customers to make their money back twice as fast. Each one of these panels costs about $3,000.
This growing form of solar technology is made in a place you might not expect: the basement of a warehouse on Capouse Avenue in Scranton. The company doesn't even have a sign.
"I'm hoping here to actually be offering employment in the future, so as we grow, it helps the community," Loven said.
In the meantime, the company is growing the size of its solar panels.
Tiger Tours in Olyphant is the first to try one of the new bigger panels. They've had a system long enough now to see results.
Disappearing power bills will allow Tiger Tours to make their $30,000 investment back in five to seven years.
"We're going green with the bus engines and we want to go green all around, so, it's a renewable source of energy," said Robert Johnson, Tiger Tours. "And also, it's a huge cost savings. We've gone from $1100, $900 bills per month down to $17."
More businesses are showing interest!
SOURCE: WNEP
Contact Sustainable Energy Management Systems for more information:[p][/p]
https://www.themadeinamericamovement.com/wp-content/uploads/2016/11/SEMS-SCHOOL-BUSES-IN-BACKGROUND.png
788
940
The Made in America Movement Team
https://www.themadeinamericamovement.com/wp-content/uploads/2017/08/Made-in-America-Movement-Logo_340x156.png
The Made in America Movement Team
2016-11-04 08:25:37
2020-09-23 08:46:48
Business Booming for Scranton-Based Solar Company